The booming tones of Brian Blessed will give visitors to the Towns the lowdown on our attractions as part of an open top bus tour.
As a result of Medway's best ever year for tourism, which saw 470,000 visitors, the council has decided to trial a bus which will link eight destinations.
These are: Medway Visitor Information Centre, Rochester railway station, Chatham bus station, Fort Amherst, The Royal Engineers Museum, Dickens World/Dockside Outlet Centre, The Historic Dockyard and Chatham railway station.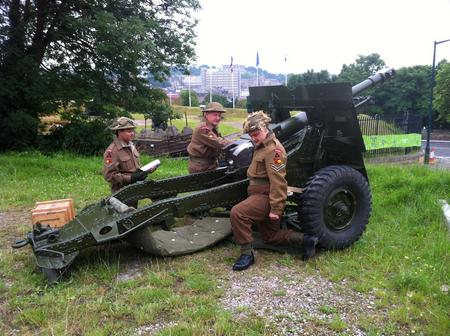 Cllr Howard Doe (Con), who is responsible for tourism in the Towns, said the council had "done its homework" on the idea.
"We're likely to be on to a winner," he said.
"It's linking up all the tourist attractions we have and getting people to see that we have a marvellous offering."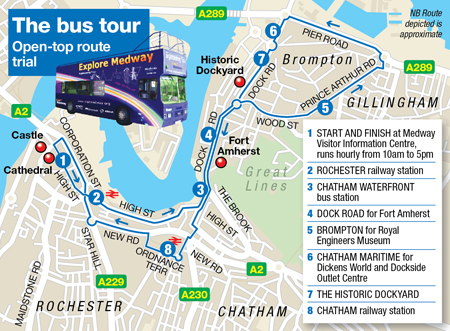 The full details of the pilot scheme were due to be announced at a council meeting, including how much it will cost.
Tourism is worth £292 million to the Towns' economy a year, and more than 6,000 people are employed in tourism related businesses.
Finance chief Cllr Alan Jarrett (Con) said he thought it was a "fabulous concept, anything we can do to promote Medway is going to be a good thing".
The tours, which will depart hourly from 10am up until 5pm, will start and finish at the visitor information centre. They will begin in June.
An adult ticket will cost £5.50, concessions £4.50 and children £3. A family ticket is priced at £13.
These will be valid all day, meaning visitors will be able to hop on and off and explore attractions at their leisure. Tourists will be able to join the tour at any of the eight stops.
The council is hoping to promote the bus tour at train stations and the attractions themselves.