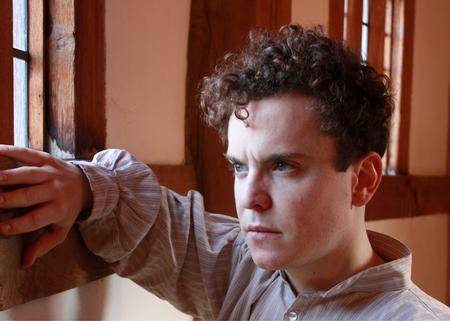 As you catch some rays during the hot summer, be entertained by the many outdoor theatre productions taking place all over the county. Chris Price has the rundown of where to pitch your picnic tables for some thespian therapy.
Hamlet
Globe Theatre Productions
Groombridge Place Gardens, Tuesday, May 24 to Thursday, May 26
The fifth year of regional touring from Shakespeare's Globe brings the bard's most intellectually draining tragedy to Kent. It tracks the Prince of Denmark, Hamlet, as he battles with rage and madness, striving to exact revenge on his uncle Claudius for killing his father, the King of Denmark, and then incestuously marrying his mother Gertrude. It is directed by the Globe's artistic director Dominic Dromgoole with rising star Joshua McGuire in the title role. Joshua appeared in Posh at the Royal Court in 2010, and will co-star in the new BBC2 series The Hour with Ben Whishaw and Dominic West.
Fantastic Mr Fox
The Illyria Theatre Company
Hever Festival Theatre at Hever Castle, Edenbridge, Saturday, May 28 to Bank Holiday Monday, May 30
Tonbridge Castle, Thursday, June 23
Ightham Mote, Sevenoaks, Saturday, August 20
Bedgebury, Goudhurst, Tuesday, August 30
Charlton Park Foundation, Canterbury, Wednesday, August 31
The first open-air company to be granted permission to perform Roald Dahl's children's tale bring the show to Kent. Adapted by David Wood, the story follows Mr Fox as he outwits the three mean and wealthy farmers Boggis, Bunce and Bean to steal their chickens, ducks and turkeys and feed his family.
Wind In The Willows
Aardvark Productions
Penshurst Place, Monday, May 30
A two-handed version of the popular children's story introduces audiences to Toad and Ratty. Families watching have to help Toad escape from prison and recapture Toad Hall from the weasels.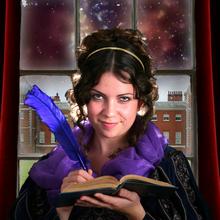 Sense and Sensibility
Chapterhouse Theatre
Hever Festival Theatre at Hever Castle, Edenbridge, Thursday, June 2, to Saturday, June 3
Leeds Castle, Maidstone, Thursday, June 16, to Sunday, June 19
Marking 200 years since the novel's publication, Laura Turner's adaptation of Jane Austen's classic brings regency and class to the Garden of England. As Elinor and Marianne Dashwood make their first forays into 18th-century society, they fall in love and have their hearts broken as they endeavour to find the balance between sense and sensibility.
A Midsummer Night's Dream
Chapterhouse Theatre
Hever Festival Theatre at Hever Castle, Edenbridge, Saturday, June 4 to Sunday, June 5
The first production of this Shakespeare comedy this summer takes place in the gardens of Anne Boleyn's childhood home. As Theseus Duke of Athens marries the Amazonian queen Hippolyta, lovers Hermia, Demetrius, Helena and Lysander flee to the Athenian forest in a bid to be with the one they truly love. Then when they bump into a group of amateur actors, they find their affections are manipulated by the fairy world, in particular the mischievous Puck.
As You Like It
Kent Shakespeare Company (KSC)
Mount Ephraim Gardens, Faversham, Wednesday, June 15, to Saturday, June 25
Performing Shakespeare's works at the Victorian mansion since the 1980s, KSC has not taken any lessons from As You Like It's most famous line "All the world's a stage." All the better for Kent though, as east Kent audiences are treated to another of Shakespeare's comedies. It follows Rosalind as she flees persecution in her uncle's court, accompanied by her cousin Celia and Touchstone the court jester, to find safety and eventually love in the Forest of Arden.
Twelfth Night
The Illyria Theatre Company
Ladham House, Goudhurst, Friday, June 17
Charlton Park Foundation, Canterbury, Sunday, June 26
Tonbridge Castle, Thursday, August 11
For the company's 20th year, the Illyria Theatre Company has chosen one of the greatest English comedies. Shakespeare's story begins with a shipwreck and Viola is washed ashore in Illyria, a country where everything is illogical, delirious and topsy turvy. To protect herself she dresses in a male disguise but problems arise when Lady Olivia falls madly in love with her and Viola falls in love with Count Orsino.
Pride and Prejudice
Heartbreak Productions
Goodnestone Park and Gardens, Canterbury, Friday, June 24
Mr Darcy once again will have ladies tingling with anticipation as Jane Austen's most famous novel is given the open-air theatre treatment. Set in the rural village of Meryton, it follows five sisters' exploits, focusing on second sister Elizabeth Bennet as she deals with issues of manners, upbringing, morality and marriage.
www.heartbreakproductions.co.uk
Comedy of Errors
Changeling Theatre
Various, Thursday, June 30, to Sunday, August 7
Short, farcical and with plenty of slapstick humour, Comedy of Errors is the ultimate tale of mistaken identity. Every year the audiences at the Changeling Theatre's annual open-air Shakespeare productions vote for which play they want to see the following year.
Hence this summer's tale of two sets of identical twins accidentally separated at birth.
After growing up not knowing each other, confusion ensues when Antipholus of Syracuse and his servant Dromio of Syracuse arrive at the home of their twin brothers, Antipholus of Ephesus and his servant Dromio of Ephesus.
A series of mishaps lead to wrongful beatings, a near-seduction, the arrest of Antipholus of Ephesus and accusations of infidelity, theft, madness, and demonic possession.
Changeling Theatre have also added their own twist to proceedings, setting the action in Morocco. New music comes from Dougal Irvine and long-time director Rob Forknall will add his quirky style to proceedings.
The starring role is filled by Jake Hendriks, who played Father Kieran Hobbs in Hollyoaks.
Bring chairs, rugs and picnics for this Kentish summer tradition, set in the best open spaces around the county.
The Canterbury Tales
The Pantaloons
Hall Place, Bexley, Thursday, July 14
Godinton House, Ashford, Saturday, July 23
Scotney Castle, Tunbridge Wells, Friday, July 29
Mount Ephraim Gardens, Faversham, Sunday, August 28 and Monday, August 29
Chaucer's pilgrims get a modern twist in this stage adaptation. As the pilgrims make their way from Southwark to the shrine of Thomas Becket in Canterbury, they each tell their stories. Classics like the Wife of Bath's Tale, The Knight's Tale and The Miller's Tale are filled with deception and redemption, magic and majesty, life and death. All are told in Chaucer's ironic style.
Blithe Spirit
Hever Festival Productions
Hever Festival Theatre at Hever Castle, near Edenbridge, Saturday, July 16, to Saturday, July 23
Labelled an improbable farce by author Noel Coward, the play looks at what happens when you have a bad experience with the occult. A seance goes decidedly wrong when the writer's dead wife Elvira is conjured from the other side, much to the discomfort of the writer's present wife. What is a potentially explosive situation quickly unravels in a vintage Coward classic.
Cranford
Chapterhouse Theatre
Hever Festival Theatre at Hever Castle, Edenbridge. Tuesday, June 21
Danson House, Bexleyheath, Thursday, July 28
Not content to celebrate the 200th anniversary of Jane Austen's novel Sense and Sensibility, Chapterhouse has decided to mark the 200th anniversary of novelist Elizabeth Gaskell's birth with a stage adaptation of her finest work Cranford. A new arrival sets hearts aflutter in the sleepy village, whose womenfolk are gloriously misguided by the outrageously proper spinster sisters, Matty and Deborah Jenkyns.
A Midsummer Night's Dream
Lord Chamberlain's Men
Leeds Castle, Maidstone, Thursday, July 28 to Saturday, July 30
The second visit of this Shakespeare comedy is done in the entirely traditional manner, by all-male acting company The Lord Chamberlain's Men. Performing on the castle's pavilion lawn, this ensemble of brilliant actors ironically find themselves playing a bunch of blundering entertainers, who get themselves caught in the middle of a battle between the King and Queen of the fairies. Young lovers, an oppressive father and a forced marriage prove to be a recipe for a comedy which has had audiences laughing for hundreds of years.
Reduced Pride and Prejudice
Aardvark Productions
Penshurst Place, Sunday, July 31, Sunday, August 14 and 21.
For those who want the fast-track route to understanding Jane Austen's timeless romance, this is the show to see. Also a good way of introducing children to the literature, they will make and decorate a fan, learn about Regency life and then see the play performed by two people in 20 minutes.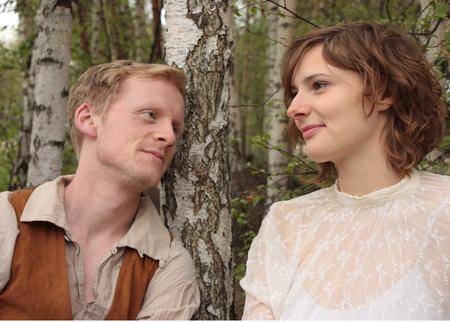 As You Like It
Globe Theatre Productions
Hever Festival Theatre at Hever Castle, Edenbridge, Wednesday, August 10 to Saturday, August 13
Another Shakespeare comedy being performed in the county by more than one theatre company. However, where the Kent Shakespeare Company represents the best in amateur dramatics, Shakespeare's Globe signifies one of the highest orders of acting. As You Like It will be directed by James Dacre, director of the 2010 Olivier Award-winning production The Mountaintop. The play combines cross-dressing and slapstick with gentle satire and brilliant conversation. The Globe will use an Elizabethan-style booth stage, inspired by paintings and etchings from Shakespeare's time.
Snow White
Chapterhouse Theatre
Leeds Castle, Maidstone, Friday, August 12, to Sunday, August 14.
Outdoor theatre is not just for grown-ups and the setting for this favourite children's story makes travelling into the deepest, darkest depths of the forest feel even more real. Abandoned in the middle of the woods, Snow White is banished by the evil queen but finds an unlikely collection of vertically challenged friends. All the audience is invited to come along in fancy dress for the fairytale parade during the interval.
Pinocchio
Heartbreak Productions
Strode Park, Herne Bay, Thursday, August 18
To become a real boy, Geppetto's wood-carved puppet must prove himself brave, honest and generous. Nudged towards goodness, Pinocchio narrowly
avoids an ASBO in Heartbreak Production's tongue-in-cheek version of Carlo Collodi's children's story.
www.heartbreakproductions.co.uk
Wind in the Willows
Cambridge Touring Theatre
Leeds Castle, Maidstone, Saturday, August 27, to Sunday, August 28
This family performance on the Pavilion Lawn encourages children to
join in with the actors as they play out the adventures of Ratty, Mole, Badger and Mr Toad. Bring a picnic.