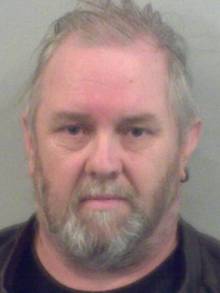 by Julia Roberts
A convicted paedophile who downloaded more than 30,000 images of child abuse after hearing other sex offenders in prison talking about what could be found on the internet has been jailed for two years.
Jonathan O'Hanlon was said to be "particularly curious" about the images and stories - and his own interest in them was "triggered" a few years after his release.
Maidstone Crown Court heard when police analysed computers found at his home in May, they discovered 12,461 images categorised as levels one to three - with one being the least serious - and 3,197 categorised at level four and the highest level of five.
Level five images can depict scenes of sado-masochism or bestiality.
A further 14,116 images at levels one to three and 1,789 at levels four and five had been deleted.
O'Hanlon, who was jailed for nine months in 1998 for possession of an indecent photograph and gross indecency with a five-year-old girl, admitted six offences of possessing indecent photographs and six of making indecent photographs between January 2004 and May this year.
The 50-year-old, of High Street, Tonbridge, asked for a further five offences of making indecent images to be taken into consideration.
Judge Michael Carroll said custody was inevitable for offences that "perpetuate abuse".
Describing the number of images as "huge", he added O'Hanlon had shown a "determined effort to collect this filth".
Iestyn Morgan, prosecuting, told the court O'Hanlon downloaded file sharing software and used it deliberately to look at child pornography.
He said it was "some relevance" that a number of the images were stored in the shared folder.
"These are theoretically accessible to others in the share file network," he explained. "There is no evidence to suggest that they were shared but they were potentially available."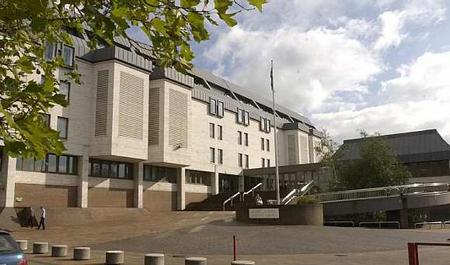 Mr Morgan added although O'Hanlon was co-operative with the police, he denied being sexually aroused by what he saw.
Katherine Lewis, defending, said he had originally ignored the comments he overheard while in prison, but then made "an extremely foolish decision".
"At times he looked at them to see if there was anything that could shock him," she added. "The was some material that would disturb him to the extent that it would put him off looking at the images for a number of months."
The court heard that since his arrest, O'Hanlon had sought help from child protection charity, the Lucy Faithfull Foundation.
As part of his sentence, O'Hanlon was also made subject to a sexual offences prevention order and ordered to sign on the sex offenders' register - both for a period of 10 years.
He was also barred from working with children.