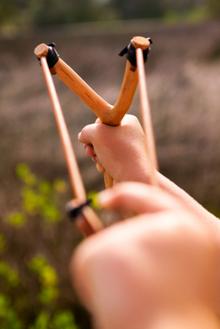 by Julia Roberts
Two men accused of firing ball bearings from catapults at a man drinking with friends in Maidstone have been formally cleared of inflicting grievous bodily harm.
Jason Holloway, 36, and Shane Beech, 23, both of Courtenay Road, Maidstone, had denied they were among the four men who attacked John Oliver in the Archbishop's Palace Gardens in January.
The court heard the onslaught was unprovoked and Mr Oliver, 47, was hit in the face and head.
He tried to protect himself, but fell to the ground and lost consciousness - waking up in hospital.
Mr Oliver later told police the men had not spoken as they attacked him.
"It was just bang, bang, bang with the catapults," he said.
Giving evidence at Mr Holloway and Mr Beech's trial this week, he maintained they were among his attackers.
But, after hearing legal argument from the two defence teams at the end of the prosecution case, Judge Philip Statman ordered the case should be halted and directed the jury to return formal verdicts of not guilty.
Explaining the reason for his decision, the judge said the Court of Appeal had set down strict guidance for judges to follow in cases "wholly dependent" on identification to avoid miscarriages of justice.
"Judges have to approach the matter with the greatest care, bearing in mind that at all times an honest witness can be a mistaken witness," explained the judge.
"No one at the Bar suggests for one moment that Mr Oliver is anything other than an honest witness trying to do his best. With that I wholeheartedly agree."
Judge Statman added that Mr Oliver's knowledge of Mr Holloway and Mr Beech was "limited" and there was no supporting evidence such as clothing descriptions, CCTV footage, DNA or fingerprints on the ball bearings, or the finding of any catapults at either of their homes.
"With all this in mind, and I am duty bound to do this, I have to decide whether there is a possibility of a real miscarriage of justice.
"Everyone has great sympathy with the complainant, but a verdict cannot be based on sympathy alone. With all that in mind I have taken the view that this case ought to go no further."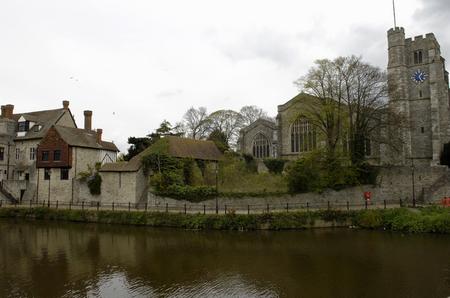 Mr Oliver told police he and several friends were enjoying cans of lager in the gardens on January 10 when he saw about six or seven other people in the same area.
He said three or four had catapults and asked him to "come over". He stated: "I walked over and all four of them started firing metal ball bearings at me from the catapults. The ball bearings hit my face and head."
Mr Oliver, who gave evidence from a remote witness room in the court building, agreed during cross-examination that he had a drink problem but denied being drunk when he was fired at.
Although he admitted never being introduced to Mr Holloway, he told the court he had known his dad "for years" while living in Tovil.
Mr Oliver also agreed he did not socialise with Mr Beech, but told the jury he had "seen him down the river" on other occasions and knew his name.