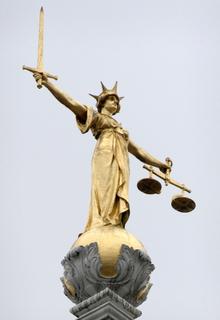 Two men collapsed in the dock of the Old Bailey today after they were cleared of raping a 16-year-old virgin.
Ahad Ali, 28, and 23-year-old Khaled Ullah, who are both from Ashford, were convicted last year of attacking the girl at a party in November 2009.
The defendants denied the rape claims, saying sex had been consensual, and a retrial was ordered at the Court of Appeal. Now both are free, after they were found not guilty.
Khaled Ullah, of Somerset Road, and Ahad Ali, 28, of Whitfield Road, were each convicted of raping the teenager in a flat in the town in late 2009.
Mr Ullah was locked up indefinitely for public protection at Maidstone Crown Court in June last year, and was told he must serve a minimum of five years.
It was after he was convicted of two counts of rape and one of assault by penetration.
Mr Ali was jailed for eight years after he was found guilty of one count of rape.
But appeal court judges overturned both men's convictions and directed a retrial.