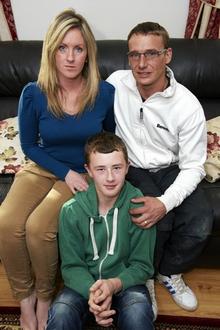 by Hayley Robinson
The parents of a teenager who suffers from short-term memory loss have criticised school staff for not being more understanding about his condition.
In the last week alone Owen Nolan has received two detentions for failing to remember to take equipment such as pens and pencils to lessons at Fulston Manor.
But since undergoing an operation on his 11th birthday in April 2010 to remove a benign brain tumour, the 14-year-old finds it difficult to remember things.
As a result of the surgery he is also deaf in his left ear, has double and tunnel vision, difficulties with his balance and co-ordination and often gets frustrated and angry because he struggles to do more than one thing at any given time.
Mum Samantha says she and her husband Luke have spoken to staff about his medical condition.
The school has also been sent numerous letters from consultants and doctors at King's College Hospital in London explaining the difficulties the Year 9 pupil faces.
The 30-year-old mum of four, of Oad Street, Borden, said: "The doctors said it would take a good couple of years until the brain settles down, then we would notice things like his memory getting bad or possibly epileptic fits.
"It's the memory loss that's coming out. The frontal lobe is where your memories are and Owen's was under so much pressure from the tumour at the back of his head that it damaged it.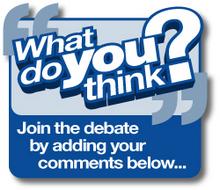 "He was displaying symptoms of short-term memory loss from the start but it's got worse lately.
"He has had four detentions in a week in the past for forgetting things.
"He was due to have a detention on September 27 but Luke rang up and said Owen wasn't doing it.
Since then his head of year has said she will give him a pencil case to keep in her office so if he forgets [his pens or pencils] he can get one from there.
"Sometimes he'll kiss me three times before he goes to bed at night because he can't remember kissing me or he won't remember doing something [when he's at home]. We just want the school to be a bit more understanding."
Head teacher Alan Brookes explained how each pupil has a responsibility card they carry round with them on the school site.
To get a detention the child would have to have five signatures from teaching staff on it for not doing certain things such as forgetting equipment for lessons, punctuality and uniform.
He said: "We are well aware of Owen's condition.
"The school recently received a letter from King's College Hospital and an email was sent out to all staff on September 20 outlining Owen's difficulties.
"It also advises staff to make certain allowances, such as sitting him at the front of the class with the teacher to his right and being patient with him if he forgets things or fails to recall information.
"We want Owen to reach his full potential so while we do make allowances for him we don't want to make so many that he is likely to fail.
"If Mr and Mrs Nolan would like to speak in person they are welcome to make an appointment with me."