by Keith Hunt
A pervert who behaved obscenely in front of a woman at a garden centre run by his parents has escaped being locked up.
Martin Thorne exposed himself and performed a sex act in front of the victim at Homeleigh Nurseries garden centre, in Hoo, in April.
Alexia Zimbler, prosecuting, said the woman felt scared and disgusted.
A dog was in the room and Thorne, 48, joked: "Do you think he thinks it's a sausage?"
Thorne put his clothes back on, but then exposed himself again and after putting pornography on the television asked: "Do you think I should pretend I am one of those persons on TV?"
The woman told him to stop, but he pulled his trousers down to his ankles and continued to perform the sex act.
As the victim left, Thorne told her to keep his behaviour secret, adding: "We will both be in a lot of trouble."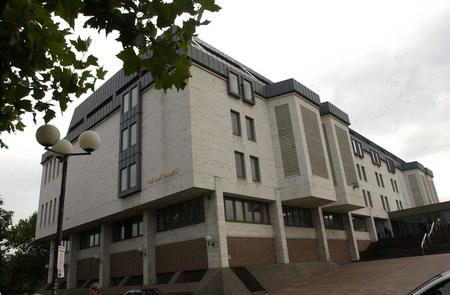 Miss Zimbler told Maidstone Crown Court the woman was shocked and distressed.
Thorne, of Ratcliffe Highway, Hoo, at first denied the allegations - but eventually admitted exposure.
Judge Charles Byers sentenced him to eight months' imprisonment - suspended for two years - with 12 months' supervision and 150 hours' unpaid work.
A restraining order was imposed and Thorne was ordered to pay £1,200 costs.