Major plans for a 1,000 capacity stadium to bring Canterbury's football club back to the city are set to be unveiled today.
The city council has released a draft masterplan for the stadium at Ridlands Farm, which includes a full-size pitch, floodlighting, terraced stands, changing rooms and a clubhouse.
Earlier this year it agreed the preferred site for the £1.5 million football hub, which will see Canterbury City return two years after starting a ground share in Herne Bay.
Plans have been approved by the Football Association and been published for a public consultation, which runs from Monday until Sunday, February 3.
Club chairman Tim Clark said: "It has been a long time getting to this stage and we are aware the council has been criticised for a perceived lack of consultation.
"We hope anyone looking at the proposals should be able to see there has been a considerable balance between public amenity and local concerns.
"It is a major handicap for the football club not to be playing in Canterbury. The supporters are not travelling to Herne Bay and we have heard from sponsors who would really like us back in the city.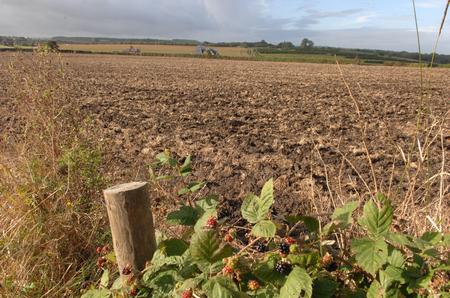 "There is a chance here for Canterbury to have a real asset of the city can be proud of."
Remaining land at Ridlands Farm could be transformed into mini-football pitches or enhanced for informal public use.
Executive member for sport Cllr Darren Ellis said: "It has been the council's ambition for many years to find a new home for Canterbury City Football Club.
We have assessed more than 20 sites around the city and Ridlands Farm is our preferred site to test further in terms of working towards a planning application.
"The proposals in the masterplan are considerably scaled back from those put forward previously, but they would provide the club with a home in which they could develop in the years ahead and play a full role in the community.
"We hope the potential for new public recreation space will also be an attractive proposition for local people.
"This period of public consultation gives residents the chance to see what is being planned and have input into how it takes shape. I hope we will get lots of comments on what we believe is an exciting project for Canterbury."
Copies of the masterplan and questionnaire can also be found at The Beaney and the council offices in Military Road.