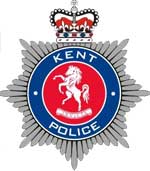 Police are investigating a "serious sexual assault" in the Deal area early on Sunday morning.
It follows reports that a girl, who had been waiting for a taxi in Prince of Wales Terrace, was bundled into a car by two men and driven to Kingsdown where she was raped.
Police have not yet confirmed any details, but said they received a call at 8.15am on Sunday. The victim was interviewed by officers throughout the day to establish full details of what happened.
Anyone with information is asked to contact the police on 01622 690690.