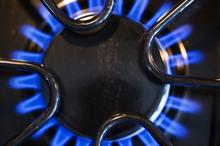 A protest march has taken place in Thanet to campaign about rising energy bills and the high price of fuel.
It is feared some people in Kent are missing out on meals as they struggle to meet the cost of heating their homes and running a car. 
Recent research by Consumer Focus shows 40% of people are facing higher bills this year than in 2011.
Thanet Councillor John Worrow led today's protest: "The thing to do is put pressure on our MPs.
"A number of people seem to think that the politicians just aren't listening to them, so we thought we'd get out onto the street."
He added: "We've had overwhelming support, I've knocked on about three quarters of the doors in Birchington personally and everyone feels the same way.
"It's not just gas and electricity, it's petrol, it's everything."
The march began in the car park at Birchington library at 10.30am and Mr Worrow said it is an issue affecting almost everyone: "There are a number of people in areas like Birchington, Westgate, Minster and surrounding areas, you might think they've got a nice house they must be rolling in it, but they're asset rich.
"They are people who've worked hard all their lives and they don't have the disposable income that they used to.
"Some of these people are vulnerable and are finding it difficult too."