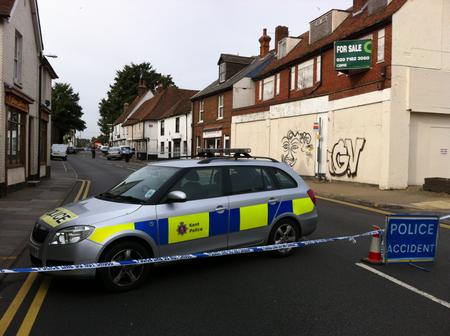 A man charged with attempted murder after a pensioner was stabbed in the stomach during an assault in Wincheap has appeared in court.
Ralph Latchana, 61, of Wincheap, stood before Canterbury magistrates today accused of attempted murder and having an offensive weapon in a public place.
He is accused of stabbing 66-year-old Alexander Mackay with a five-inch carving knife after crashing his car into his van deliberately.
Mr Mackay remains in a critical condition at William Harvey Hospital where he is in a drug-induced coma.
Maria Davis, prosecuting, said he had received 'significant life saving' surgery since he was admitted to hospital.
Wearing a grey suit, the 61-year-old publican was asked to take his hands out of his pockets as he addressed magistrates. He spoke to confirm his name, age and address while relatives watched from the gallery.
Magistrates remanded him in custody until October 8 when he will appear at crown court.
On Friday, the assault resulted in the A28 at Wincheap being cordoned off at either end of the industrial estate in both directions. The road was closed for several hours.