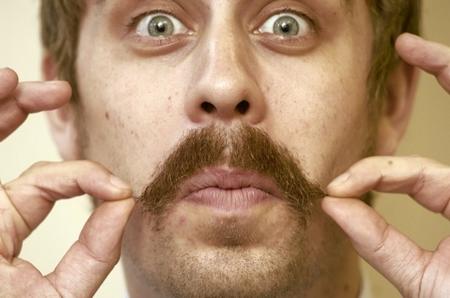 Men across Kent have been going tach-tastic all month for Movember.
Raising money was mo problem for those who grew moustaches to support prostate and other male cancer charities.
And, as they have their razors at the ready to finaly trim their facial fuzz, we feature some of the best...
Security guard Dave Buxton took part in the cancer awareness campaign after experiencing a scare himself.
The 30-year-old, of New Road, Chatham, has been proudly showing off his mo at Hempstead Valley Shopping Centre where he works.
The usually clean-shaven newlywed and father-to-be considers the day he found a lump on one of is testicles to be one of the scariest of his life.
Luckily for him it turned out to be a false alarm, but Dave wanted to raise awareness and encourage more men to check themselves.
Dave, who also works as a part-time firefighter, said he has enjoyed growing his moustache.
He said: "As a part-time fireman my aim is to save lives, I would love to think that I have helped to raise awareness of testicular cancer and may have saved more people and their families from suffering this disease."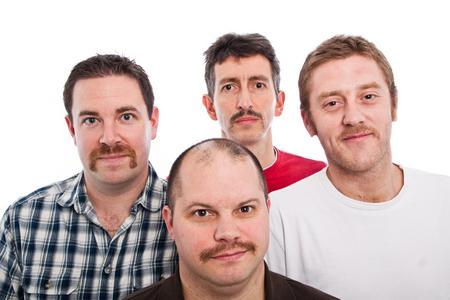 Movember brothers from the team Kent Gringos have raised £150 so far through their mo-growing efforts.
However, team leader Jason Patrick says he cannot wait to shave his mo off.
Dad-of-three Jason said: "I will be shaving it off straight away - as soon as I can in fact."
The Kent Gringo team also comprises Simon Powell, Alister Gilfillan, Paul Harris, Simon Blackdwarf and Mark Sinclair.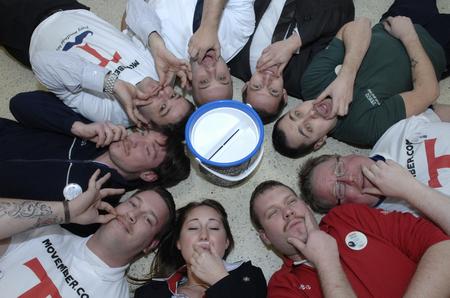 Supermarket staff tached in on £1,000 for male health charities with 25 employees taking part in Movember.
Staff at Tesco Metro, in Gravel Walk, Canterbury, agreed to grow or wear a stick-on moustache in store throughout the month in a bid to help the causes.
Store manager Richard Mills said a barber will start wet shaving the participants today in the foyer.
He said: "There has been nothing but laughter in the store. The customers have found it quite funny. It has been the biggest thing my staff have ever got involved in."
Hairdresser Aaron Dawkins, who owns Men's Style by Aaron in Deal High Street, supported Movember – along with staff members Andy Crump, James Amos and Anton Antoni.
As part of the fun, they dressed as a Mexican, a musketeer, a pirate and as Freddie Mercury to encourage clients and passers-by to donate as much money as possible.
Mr Dawkins said: "The customers think it's great. They're having a good laugh and we've put posters up too encouraging them to talk to us and have a laugh."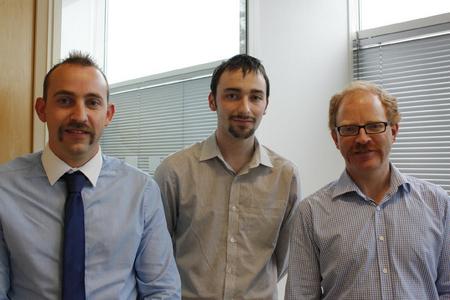 Staff at housing association Moat Homes were delighted with their efforts for Movember.
Peter Whatmore, Tom Jeffery and Stephen Eddleston-McGrath proudly sported their facial hair for the charity at their headquarters in Dartford's Crossways Business Park.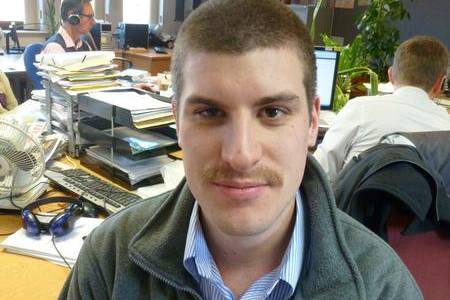 And even at the KM Group's, staff were keen to let their upper lip hair grow in support of male cancer charities.
Ashford reporter and KM Group team captain Tim Collins lead a team comprising Folkestone reporter Sam Lennon, Dartford and Gravesend chief reporter Thom Morris and advertising executive Ben Watson.
Tim said: "With Movember almost at a close, the gents taking part across the KM group are now faced with the decision whether to keep their upper lips adorned with their marvellous moustaches.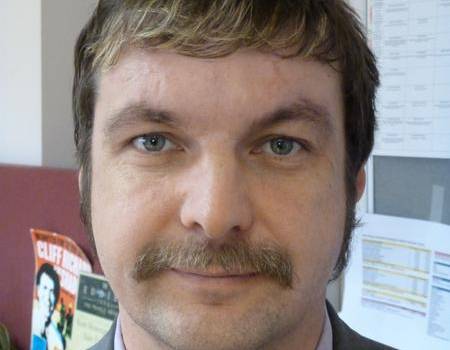 "The decision will be easy for some, but the fruits of their labours have been varied.
"I can't speak for everyone else but it's certainly been an interesting experience.
"My own personal mo seemed to reach a critical mass at around week two, with not much progress since then.
"For advertising executive Ben Watson, the resulting growth would make any US trucker worth their beer soaked t-shirt doff their cap in appreciation.
"It all proved too much for Gravesend reporter Thom Morris, and his Mo has been MIA since the start of the third week.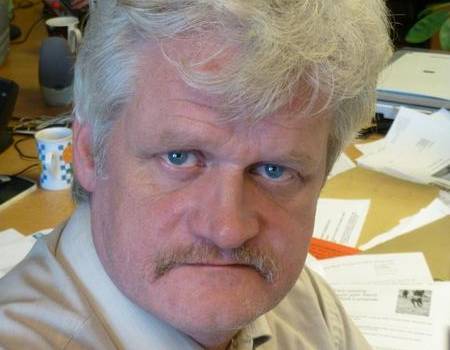 "I've had more than my fair share of funny looks in the street and a few comments from people, particularly on nights out.
"One bloke even asked me if I was a massive Freddie Mercury fan – make of that what you will.
"Whatever the case, our exploits have so far raised more than £300, and with the last official day of fundraising today, we're hoping readers will help us with one final push before the final count takes place in the next week or two.
"We appreciate that times are tough for everyone, but it couldn't be easier to donate, and even a £1 donation would make a massive difference.
"Simply follow the link here: http://uk.movember.com/team/571977, click on donate to team, and follow the instructions to pay via paypal or card."