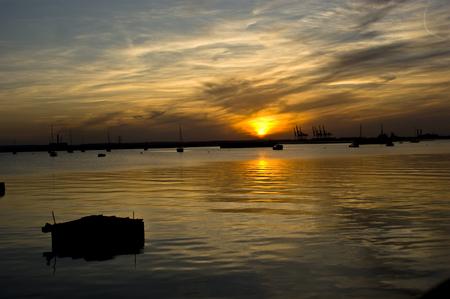 When rescue crews heard there had been a plane crash on the Isle of Sheppey, they feared the worst.
Sheppey Coastguard was scrambled after Kent Police got reports of a blazing aircraft crashing into the Thames Estuary near Minster.
But after an extensive search for the stricken plane, the "crash" site was discovered - as the SUN setting!
Two well-meaning elderly women had mistaken the sunset at Royal Oak Point for an aircraft falling into the water.
Coastguard crews based at Marine Parade, Sheerness, were called by police at about 4.30pm on Saturday.
Ian Goodwin, a coastal rescue officer at Sheppey Coastguard, said: "After an extensive search and having spoken to the first informants - two elderly ladies - the description of the aircraft and how it got lower in the sky and less bright, led us to the conclusion that the incident was in fact the sun setting.
"This was a false alarm with good intent and we were pleased that there were no casualties."