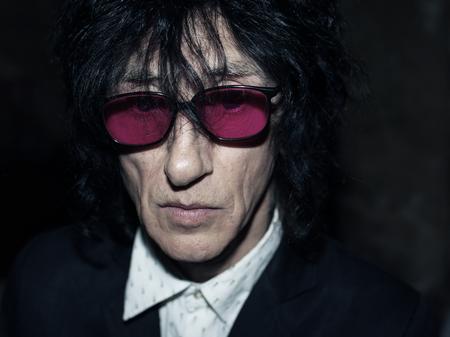 Era-defining bands Joy Division and New Order proudly opened for John Cooper Clarke, which shows why he is the nation's foremost performance poet – and has been for more than 40 years.
Yet his lyrics are not trapped in the bygone age of the punk movement – where he toured with the likes of the Sex Pistols, the Clash, Buzzcocks, the Fall and Elvis Costello – but have stayed relevant today.
Three of his poems are on the GCSE syllabus and his work has also been studied by thousands of A-level pupils across Britain.
In 1978, John, known as JCC, signed a major a album deal with CBS Records, putting his verse to music by the Invisible Girls.
Produced by Martin Hannett, best known for working on Joy Division's two albums, they have since become acknowledged as masterpieces.
A tall, thin figurehead for youth culture, with his trademark mess of black hair, black sunglasses, drainpipe trousers and cuban-heeled boots, JCC faded into heroine addiction in the 1980s.
He kicked the habit in the early 1990s and has inspired the satirical social observations of the songs by the Arctic Monkeys, whose frontman Alex Turner has JCC's name tattooed on his arm.
Plan B asked the 63-year-old to appear in his movie Ill Manors, and he also appears on the soundtrack to the rapper's directorial debut.
JCC's Evidently Chickentown was also used in the penultimate scene of TV show the Sopranos.
So it is fair to say its is something of a big deal that the Salford-born poet will be appearing at Rochester's Royal Function Rooms on Friday, November 23. Tickets £18. Call 01634 242731.