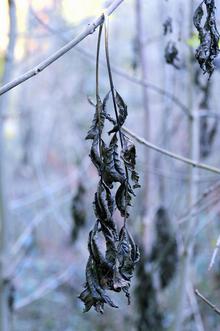 Rogue traders are playing on the fear surrounding ash dieback disease by felling trees unnecessarily in homeowners' gardens.
Kent trading standards chiefs have issued a warning after cowboy tree fellers incorrectly advised people that - because of the spread of the killer tree disease - the ash tree in their garden had to be felled or pruned.
The disease causes leaf loss and dieback in affected trees and ,depending on the age of the tree, can lead to tree death.
Tree owners don't need to take any particular steps, such as felling the infected ash tree, unless a statutory Plant Health Notice has been served on the owner.
A Plant Health Notice can be issued by the Forestry Commission or other plant health authority.
Once infected, trees cannot be cured, but not all trees die of the infection.
Kent Trading Standards advises consumers to be wary when dealing with traders at their door.