Nuclear waste from all over Britain could be brought to Romney Marsh and buried deep underground.
Shepway District Council has this week opened up a major debate on whether the Marsh should have such a centre, to offset the loss of up to 1,000 jobs as the Dungeness A and B stations are phased out.
Alistair Stewart, council chief executive, said: "This centre would be the first in Britain and the one and only. But it is the views of the people of Romney Marsh that will carry the weight. If they say no to this it won't happen."
The £12bn centre would be called the Romney Marsh Nuclear Research and Disposal Facility.
"it is the views of the people of romney marsh that will carry the weight. if they say no to this it won't happen"– alistair stewart, chief executive, shepway district council
It is a practice already carried out by other countries, but some local politicians fear the environmental effects.
Folkestone and Hythe MP Damian Collins said: "Romney Marsh deserves a better future than being the dumping ground for all of Britain's high level nuclear waste.
"I am concerned that building nuclear store like this and all the disruption it will cause, will drive other businesses away and blight the area."
He adds that in any case no jobs could be created until the start of construction in 2025 and the centre's operation from 2040.
Mr Collins also fears the project would badly affect the environment.
The land area on the surface of the storage site would cover 250 acres, more than 22 times bigger than Wembley Stadium and the rubble and debris dug out would be equivalent to the amount brought out during the building of the Channel Tunnel.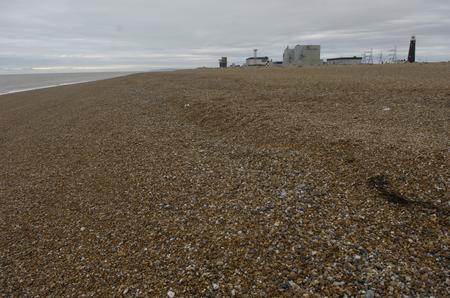 Lydd Mayor Graham Snell said: "I am against it and I am very worried about it. We don't want nuclear waste in Romney Marsh. There are safety concerns plus the effects from the rail and road movement that would result.
"It would blight the Marsh and bring down house prices. I don't think it would create enough jobs to justify it.
"Also I don't understand why they are considering Romney Marsh. This system would need tunnels and there are already ready-made tunnels from the former coal mines in this country so why not use them?"
Roger Wilkins, chairman of Dymchurch Parish Council and the area's district councillor, said: "We are at the very early stages but at the moment I am in favour of it.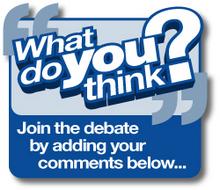 "We have already lived with two nuclear power stations for many years and this development could provide jobs for the area. Also it could provide further beneficial developments such as a rail link."
Cllr Alan Clifton-Holt. Shepway council cabinet member for economic development, said: "I am certainly in favour of finding out more about this.
But first of all this project would not go ahead unless it was safe. As far as infrastructure is concerned it would involved rail rather than road.
"On the jobs front, with the closure of Dungeness A and B have to look for alternative employment on the Marsh."
Cllr Clifton-Holt is also the Romney Marsh ward councillor covering inland villages such as Brookland, Brenzett and Ivychurch.
At this early stage it is not yet know where on the Marsh the waste site might be.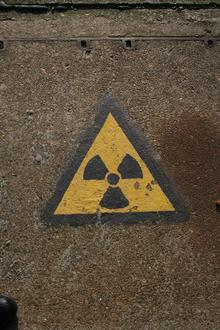 Any considered place would need geological testing and would have to be rejected if not considered suitable.
Paul Carter, leader of Kent County Council, said: "Kent County Council is totally opposed to initiating any process that even entertains the possibility of building a nuclear waste disposal site anywhere near or around Kent.
"We will do everything possible to oppose this unviable proposal and
will use every 'tool in the box' to bring an end to this scheme.
"I have no doubt that the residents of Kent will share my horror, and I am
absolutely committed to ensuring the public have their voice heard on
this.
"Therefore we will, if necessary, push for a county-wide referendum, so the unequivocal views of the residents of Kent will be heard in the heart of Whitehall. We must boot this outrageous proposal into touch."
He described it as "utter madness" to build the facility in a relatively densely
populated area, close to London and the Home Counties, that would involve
the movement of highly hazardous waste though London and the South East.

He added: "It is also equally irresponsible to consider constructing such a
gigantic facility in an area which is both an earthquake zone and one of
the busiest shipping lanes in the world."
---
What the waste site could look like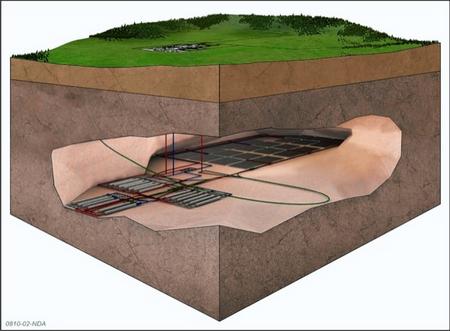 A Nuclear Research and Disposal Facility would place nuclear waste in secure containers deep underground in vaults and tunnels.
At ground level there would be buildings for research, office space and transport.
The area would cover about a square kilometre and they may be a visitor centre.
The centre would take waste from other nuclear plants such as spent fuel and high and intermediate level waste.
Audio: Alistair Stewart, chief executive of Shepway council
Update Required
To play the media you will need to either update your browser to a recent version or update your
Flash plugin
.
The government is looking for safer ways to store radioactive by-products from the nuclear industry.
Much of the waste is currently kept above ground and deep underground is believed to be safer. This is a process called geological disposal.
The waste would be sealed in secure containers, which themselves would be surrounded by hundreds of metres of rock.
It would slowly decay over time and be secure from the risk of terrorism. When full the entire facility would be permanently sealed.
Most of the centre would be below ground in vaults and tunnels. The depth would be 200 to 1,000 metres below surface, depending on the area's geology.