A schoolboy who posed as an elderly man to steal £50,000 of jewellery from a Kent store has been locked up for five years.
Miles Alura, 16, wore a sophisticated prosthetic disguise to carry out the terrifying violent armed robbery in Longfield.
He used facial prosthetics, make-up and a wig to disguise himself as a pensioner when he another teenager targeted the jewellers' on July 3.
After storming into the shop, Alura threatened staff with two handguns.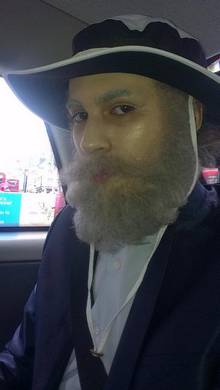 Handcuffs and a dog lead were used to tie up the terrified workers and their dog before the jewellery was stolen.
A quick-thinking member of the public phone police and Alura was arrested in a nearby garden, where two guns and parts of his disguise were discovered.
A bag containing the stolen jewellery was found dumped near the shop.
The second boy was caught after running three miles across fields, where he had discarded most of his outer clothing.
Detectives linked the raid to a robbery on a Mayfair jewellers' the previous month by Alura and another 16-year-old boy.
In that robbery, Alura - wearing false waist-length dreadlocks - jumped over the counter and threatened staff, intimating he had a gun.
Workers were tied up and the boys escaped with jewellery worth £100,000.
The pair were caught when their fingerprints were found on paperwork left at the scene - including a plan of the store and school history coursework.
Alura, of Camden Road, Camden, north London, was sentenced to a total of five years' imprisonment at Kingston Crown Court on Friday after admitting conspiracy to rob and possession of an imitation firearm relating to the Longfield raid as well as the Mayfair robbery.
A 15-year-old boy, from Holloway, north London, was given a 12-month detention and training order after admitting possession of an imitation firearm in the Longfield robbery.
Another boy, 16 and from Stoke Newington, north London, was locked up for three years after admitting the Mayfair robbery.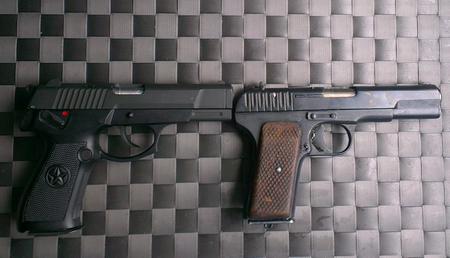 Reporting restrictions were lifted so Alura can be named.
DC Angela Costin, from Kent Police, said: "These are horrific crimes and have caused significant distress for the victims, not only in the short term but probably for the rest of their lives.
"The very fact that the offenders are only of school age is harrowing and it is concerning to think that they have committed such heinous crimes with such conviction.
"The sentences imposed will take these boys in to adulthood and will give them time to reflect, however it will more importantly provide a sense of justice and safety to their victims who are still coming to terms with what these boys subjected them to."