Headteachers and governors across the county are being urged to resist
efforts to force under-performing schools to become academies.
The National Association of Headteachers is to hold a debate on the issue in Kent amid growing concern that forcing schools to become academies is disrupting children's education.
The government says schools that fall into special measures or have a record of under-achievement will generally be expected to become academies.
Rob Kelsall, NAHT regional officer, said the association was not against schools becoming academies if parents, teachers and the wider community
felt it was the right option.
But there were concerns that schools where standards were improving were
being coerced into leaving local authority control against their will, with pupils' education suffering.
"We want to see every school and every child succeed. We do not,
therefore, defend under-performance and recognise that sometimes there
may have to be changes.
"The government is now, however, embarking on a programme of forcing academy status on schools that it has labelled as 'underperforming' when, in fact, many are already on the rise."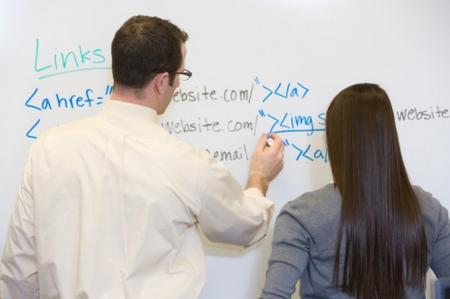 He added: "Ironically, as schools fight to keep themselves inside the local authority community, they can simply become distracted away from their most important task: providing the best quality education they can to pupils.
"Forced academy conversion therefore can have the opposite effect on school standards."
Around 100 schools in Kent are already academies, the bulk of which are
secondaries. A further 20 are preparing to convert.
Recently, it was revealed that Chaucer School in Canterbury is to
convert to an academy. Its former head Simon Murphy left unexpectedly a
fortnight ago.
League table results show a mixed picture for the results of academies.
The county's first academy, The Marlowe in Ramsgate (pictured above), was ranked as among the 10 poorest schools last month based on GCSE results.
At the same time, however, a number of other academies, including grammar schools, were ranked as some of the best.
The NAHT debate for school leaders and chairs of governors is on February 28 at 3.45pm to 5.30pm at Oakwood House, Maidstone.