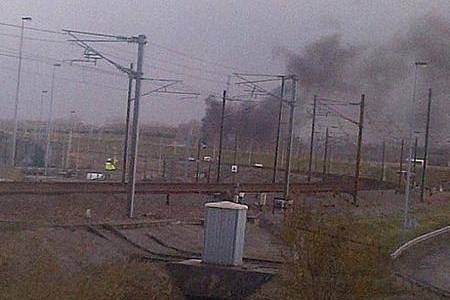 All Eurotunnel and Eurostar services were suspended this afternoon when a fire broke out in the Channel Tunnel.
A vehicle was ablaze in a Eurotunnel carriage carrying HGVs after leaving Folkestone at about 1pm.
Truckers, who were in a separate carriage, were evacuated to emergency sidings. No injuries have been reported.
A Eurotunnel spokesman said the tunnel was being checked for damage and ventilated.
The tunnel was closed to trains until about 3.30pm, with delays building.
Smoke was seen pouring from the vehicle after it emerged on the French side of the tunnel.
The train was met by fire crews in Calais and the blaze quickly extinguished.