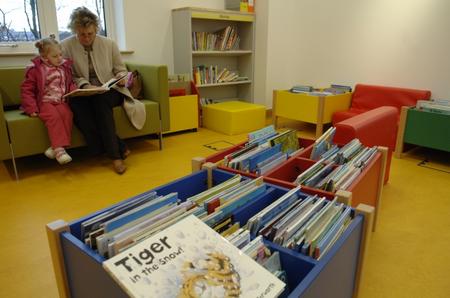 Shops, surgeries and schools could all have a role to play in Kent's library service under a far-reaching shake-up planned by Kent County Council.
But details of whether any libraries will have to close remain unclear as the council says it plans to listen to what local communities want to see happen before making specific decisions.
And there is no indication yet of the extent of possible job losses.
There are already concerns that unless volunteer groups or parish councils step in, some smaller libraries may end up shutting.
County councillors and library staff were told about the strategy yesterday.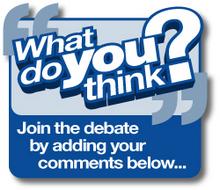 Under the review, KCC says it wants residents to be at the forefront of the debate about what should happen to the 99 libraries.
It also plans to extend supermarket-style self-service tills in more libraries – raising the prospect of job losses – and says book borrowers could end up in shops and surgeries rather than stand-alone libraries.
Library chiefs say they want to listen to new ideas about how best the service can be run at a time when the budget is being cut.
It wants groups of councillors on so-called locality boards – some of which have yet to be set up – to examine options.
The authority says it has no specific target for the amount of money it needs to save.
The council has acknowledged the issue of cuts is a sensitive one that could lead to legal challenges, as has happened elsewhere.
Cath Anley, head of KCC's library service, said the review was not just about transferring libraries to volunteer groups.
"There are some neat solutions that will improve services by allowing us to join up other services. Schools, shops and surgeries could all help us," she said.
"We want to sit down with local members and explain what opportunities might be there for us."
Asked about the prospect of campaigners challenging any cuts under legislation that requires councils to provide a library service, she added: "The legislation is flexible enough but we will only really know if there is a challenge."
Cllr Mike Hill, cabinet member for customer and communities, said: "This approach represents a fresh way forward for library services.
"It balances the needs to modernise services, work with communities to find innovative and efficient ways to maintain a local library service and meet our statutory responsibilities."
However, opposition parties have expressed misgivings.
Cllr Ian Chittenden said: "Some of these locality boards haven't even been set up and are dealing with two of the most contentious issues facing the council in the library and youth service reviews.
"What happens if the local community wants to keep its library but there's no offer from the voluntary sector?"
The issue of libraries is sensitive for the ruling Conservatives at County Hall.
A backbench revolt forced earlier plans, involving the potential closure of up to 40 libraries, off the agenda.
The review is expected to last several months, with a range of public meetings likely to be involved.