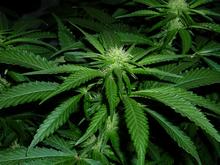 by Julia Roberts
When Sean Williams alerted police to youths kicking his neighbour's door, he had not banked on their keen nose for crime.
For the police community support officers who went to the Sheerness block of flats sniffed out another crime - a drugs factory in Williams's flat.
Maidstone Crown Court heard a total of 47 cannabis plants with a potential crop yield of £18,500 were growing in a "tented structure" within the 45-year-old's living room.
He told police he was out of work and planned to sell the drugs. However, the court heard he was too embarrassed to tell them they were actually intended for his mother to help her ease her osteoarthritis.
Williams, of St George's Avenue, admitted producing cannabis and was jailed for two years.
Judge Charles Byers said he accepted that while Williams played a significant role, no one else was involved.
The court was told Williams had himself started smoking cannabis at the age of 14 and now suffers mental health problems.
Referring to his barrister's claims that his mother and girlfriend, who also suffers from ill health, were to be given the cannabis, the judge added: "I have no evidence before me of your mother's or partner's conditions, but I am prepared to accept there may have been some medical use for this drug.
"However, that does not absolve you of this responsibility. You of all people must know that it is a dangerous drug."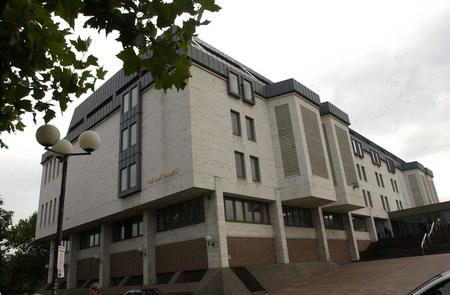 Police were called to Rule Court on June 16 after Williams reported youths continuously kicking his neighbour's door.
"When the police community support officers attended they noticed a fairly strong smell of cannabis," explained prosecutor Ian Foinette.
Having traced it to Williams's flat, they found the plants. "In one of the rooms was a tented structure covered with black plastic and the glow of the lamps inside it could be seen from the outside," he added.
Williams was said to be fully co-operative with police from the outset. He said he had invested £1,600 to buy the cannabis seeds and necessary equipment.
Penelope Blake, defending, told the court smoking cannbis helped to ease his mother's symptoms.
"He wasn't charging his family and told the police that he was growing the plants on a commercial basis out of embarrassment," she explained. "It wasn't purely, or at all, for financial gain."