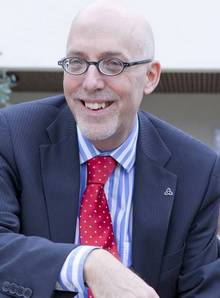 by Alex Claridge
The vice-chancellor of Canterbury Christ Church University has unexpectedly quit - and will leave with immediate effect.
Prof Robin Baker's shock departure was announced today after less than three years in the job.
Governors have appointed Andrew Ironside, the strategic director of resources, as acting vice-chancellor.
He will be helped by pro vice-chancellors, Prof Sue Piotrowski and Prof Tony Lavender and the rest of the senior management team.
Peter Hermitage, pro-chancellor and chairman of the governing body, said: "We have agreed that Prof Baker's resignation will be with immediate effect.
"In the period he has been vice-chancellor, he developed the strategic plan and prepared the university for the challenges of the new environment for higher education in England.
"The governors have every confidence in Andrew Ironside and the senior management team to take forward, against the backcloth of a strong financial position, the strategic plan and the continued focus on enhancing the student and staff experience, which was developed under the leadership of Prof Baker."
Prof Baker, 59, is an expert in Eastern European languages and joined from Chichester University in 2010.
Christ Church has campuses in Canterbury, Medway, Broadstairs, Folkestone and Tunbridge Wells.