Kent has seen a worrying increase in claims that vulnerable elderly people are being abused in their own homes and while in residential care, a report has revealed.
Kent and Medway saw 2,756 new referrals made to social services staff and other agencies such as the police in 2011-2012, in which allegations of abuse against vulnerable adults were made and upheld - a 17% increase on the previous year.
The rise was especially steep in east Kent, which accounted for 1,560 cases, representing a 23% increase on the previous year.
In Medway, there were 414 new referrals, representing an increase of 28%.
The figures are contained in an annual report by the Kent and Medway Safeguarding Vulnerable Adults executive board, which is chaired by Andrew Ireland, Kent County Council's social care director.
The report details how nearly 1,200 of the 2,756 allegations of abuse were made over the care of elderly people in care homes - a 25% increase on 2010-11.
Kent has about 720 residential care homes, the bulk of which are privately operated.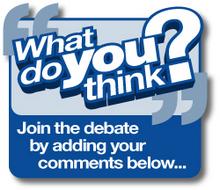 More than 900 of the 2,756 allegations - a third - were concerned with claims that elderly people were being abused in their own homes.
While a slight reduction in the previous year, the scale will be a concern to social services chiefs.
A further 96 claims concerned abuse claims involving patients in hospitals.
East Kent saw the highest number of abuse claims against residential care homes, where there was a 33% increase in complaints, rising from 547 to 730.
In contrast, west Kent saw a small decrease from 267 claims to 258 last year.
When it came to the type of abuse, the largest number - 996 - concerned
allegations of physical abuse, which covers hitting, slapping, pushing, restraint and misuse of medication.
More than 850 concerned claims of neglect, which includes failing to give medication, provide food and heating.
Cllr Graham Gibbens (Con), KCC cabinet member for adult care, said well-documented scandals such as the one involving maltreatment of vulnerable adults at Winterbourne View in Bristol had raised awareness.
He said: "What it points to is that people are becoming more aware of
safeguarding and a lot more understanding of their rights.
"i am satisfied that these cases are being properly reviewed" – cllr graham gibbens
"I am satisfied that these cases are being properly reviewed. I have not seen any evidence that gives me cause for concern that matters are out of control."
Greater training and understanding was needed in the care sector, he added.
"We have encouraged care homes and domiciliary care providers to do much
more training."
More abuse claims were made in Thanet and Dover than anywhere else in the county, with 588 complaints were upheld across the two districts.
This was followed by Canterbury and Swale, where there were 494 complaints were upheld, with Ashford and Shepway seeing 223 claims substantiated.
In west Kent, Maidstone and Malling, 213 complaints were upheld, while in south west Kent there were 106.
The provision of care for the elderly is likely to be one of the key challenges facing Kent, with forecasts that the numbers of people over the age of 65 will increase by 25% between now and 2020.