Kent rail commuters are bracing themselves for long journeys home during rush-hour with snow causing severe delays on trains.
Southeastern services have been disrupted since a blanket of the white stuff covered much of the county early this morning.
Some trains have been cancelled and others delayed by up to an hour.
The disruption to Southeastern services is expected until at least 4pm, but the knock-on could be felt by commuters into the evening.
Dartford MP Gareth Johnson was among those stuck at Dartford station this morning.
He said: "Southeastern trains need to get a grip on their winter services.
"Just a week ago they briefed local MPs on how well prepared they were for any snow.
"I stood on a platform in my constituency waiting for a very delayed train this morning with no information being given to passengers, yet there was just a dusting of snow."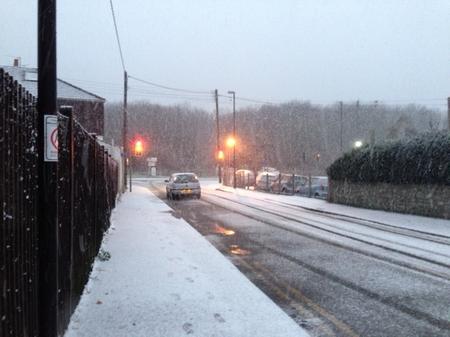 Replacement buses were running from Ashford International, Maidstone East, Ramsgate, Dover Priory, Maidstone West and Strood stations.
Earlier, treacherous road conditions caused a 10-vehicle pile-up in the snow.
The crash closed the London-bound A299 near Thanet Way. It re-opened at about 9.30am, with one badly-damaged car awaiting recovery.
No one was injured, but crews were called to re-grit the Thanet Way and there were heavy delays on the Clapham Hill roundabout.
Drivers were urged to take extra care and leave more time for journeys with temperatures not expected to get much above freezing all day.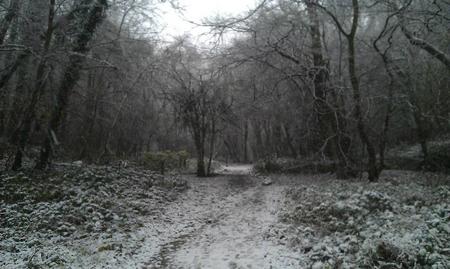 In Medway, traffic came to a standstill on the London-bound carriageway on the M2/A2 at Cuxton as the white stuff started to fall at about 7.45am.
Average speed limits on the M2 near Strood dropped to about 20 mph.
Traffic was also moving slowly between Strood and Gravesend because of the snow fall.
Motorists on the A226 were forced to go extra slow and a number of cars lost control.
The big freeze is expected to turn to a deep freeze overnight and temperatures plummet to below freezing.
However, Kent County Council and Medway Council said there have been no school closures reported.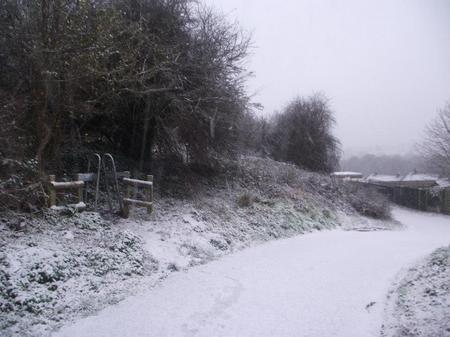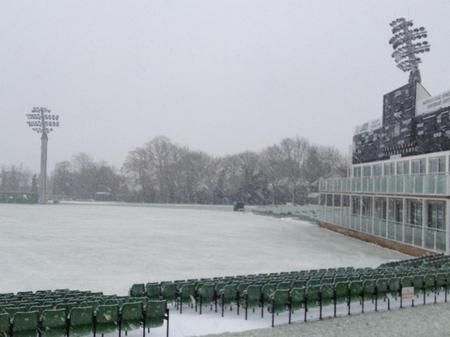 Forecasters have put out weather warnings for ice and snow across the country.
Sheppey's own snow "oracle" says today's fall is just the start - with even more of the white stuff due next week.
Darren Prescott, who measures the weather from his home in Bay View, reckons there is about a 70% chance of seeing a large amount of snow by next Friday.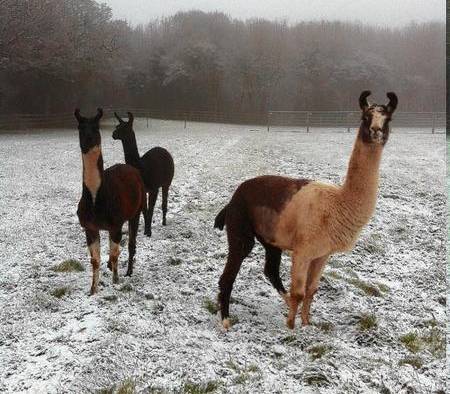 He also predicts the cold snap will continue - with a 90% chance that highs next week will be lower than 5C.
Mr Prescott, who works as an IT technician at Sittingbourne's Westlands School, said: "Once the high pressure draws cold easterly winds which have set in, it's only a matter of time before snow arrives."
Keep up to date on your school's status by visiting our School Closures page by clicking here.