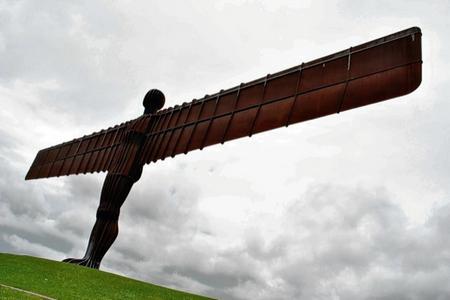 by Danny Boyle
It is the iconic Antony Gormley sculpture that towers over the Gateshead skyline, wings outstretched.
But the 66ft Angel of the North took me somewhat by surprise while on my way to a stay in Newcastle, just across the River Tyne.
So unassuming was its location, hidden behind trees and a housing estate, that I actually missed the steel landmark and had to turn around.
It was worth going back for, though - standing beneath the Angel was an overwhelming experience.
So who knows what it will feel like to stand beneath the Angel of the South, which is what the giant white horse planned for north Kent has been dubbed.
At 164ft, the Ebbsfleet Landmark Project, designed by Turner prize-winning artist Mark Wallinger, would sit beside the A2 at the same height as Nelson's column.
But it has a £12 million hurdle to overcome yet, with developers trying to secure the money to build the horse.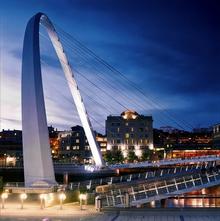 One place without any apparent hurdles is the Malmaison Newcastle (left) hotel, where I stayed on a trip to the city.
It is in one of the best location in the popular Quayside, which is packed with bars and restaurants.
Malmaison has converted a Grade II-listed Co-operative warehouse into a luxurious city hotel.
My room was well equipped, very spacious and had an amazing view of the Gateshead Millennium Bridge, the world's only tilting bridge that opens to allow river traffic to pass.
Fondly nicknamed the Blinking Eye Bridge, it spans the River Tyne and is lit up after dark in a changing rainbow of colours that are a pleasure to watch.
The hotel's opulent bar, also overlooking the river, feels like something out of a Footballers' Wives set, but the leopard-print cushions and velvet throws work well.
The bar is certainly worth a visit, whether for pre-dinner drinks or to start a night out in Newcastle, whose vibrant nightlife is just a few minutes' walk away.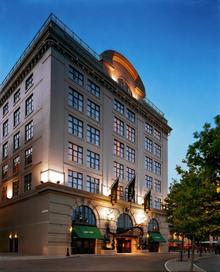 And I can highly recommend the hotel's restaurant, where the attentive staff are almost as knowledgeable as the food is delicious.
Three courses for two people with wine will set you back around £100. But, if you're on a budget, a special deal gives you two courses, a bottle of wine and coffee for two people for only £30.
But if all the eating and drinking gets too much, guests can retreat to the hotel's Asian-inspired spa for a pampering session.
As I drove home contented after a stay at Malmaison, I made sure I kept an eye out for the Angel of the North so I wouldn't miss it a second time.
If the giant Angel of the South is ever built in Kent, I certainly won't have to!
Double and twin rooms at Malmaison Newcastle start from £160 per night, excluding breakfast.
Special offers include weekends from £105 per night and a Friday night package where a two-course meal, bottle of wine and a double room cost just £99.
For more details, phone 0191 2455000 or visit www.malmaison.com.