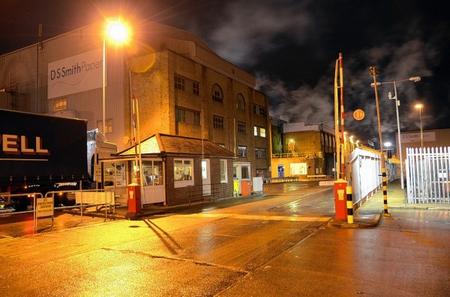 A fire detection system stopped a major blaze from ripping through a paper mill last night, it has been revealed.
Water and foam sprinklers put out the flames after a fire broke out on machine number four on the ground floor at DS Smith mill in Kemsley, on the outskirts of Sittingbourne.
Staff were first alerted to there being a problem when a system that detects flicker and movement on the equipment set off an alarm.
It was then that flames were spotted between the rollers.
As a result, the sprinkler systems above the machine were activated in a bid to contain the fire before fire crews arrived.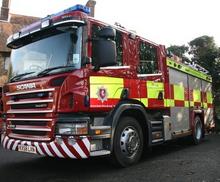 Fire crews from Sittingbourne, Sheppey, Eastchurch, Faversham, Teynham and Medway arrived at the scene just before 5.45pm.
Support appliances from Tunbridge Wells and Maidstone plus a command support unit and a water unit were also called.
Crews found staff fighting the fire from either side using jets and high pressure hoses.
Sittingbourne watch manager Neil Ryder said: "The staff were doing a good job and the water and foam systems meant the fire was contained to the machine.
"We took over from them but kept them to one side in case we needed technical information.
"As the machine runs, it deposits materials which get flung off and lay on support structures and build up and is it's a hot process it's believed there was some friction which was enough to ignite the paper deposits.
"It's a very hot environment in the mill anyway, but with the added heat of the fire and the uniforms the crew have to wear you have to be aware of fatigue.
"The other crews were called in so we could rotate them. We finally extinguished the fire just before 8.55pm.
"About five years ago we had a large fire on that machine, you could see the flames through the roof, but the systems put in place since then made this job a lot easier and stopped the fire from spreading."