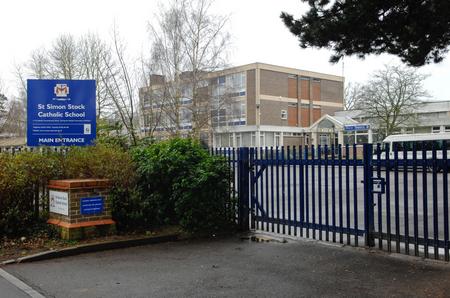 by Anna White
A school was the target of a fire bomb attack in the early hours of this morning.
A bottle filled with flammable liquid was thrown through a window at St Simon Stock Catholic School, in Oakwood Park, Maidstone, causing a small fire.
The damage was discovered by the school caretaker at 6.30am.
He called Kent Fire and Rescue who alerted police.
Forensic officers have cordoned off the area to investigate.
A Kent Police spokesman said: "Damage was caused to the science block of the secondary school.
"Thankfully, the fire did not take hold and although Kent Fire and Rescue Service were called, the fire had already gone out."
Head teacher Brendan Wall said: "All the pupils and staff are aware of what happened. I held an assembly this morning to explain."
Are you connected with the school? Ring the newsdesk on 01622 695 666 or e-mail multimediadesk@thekmgroup.co.uk.