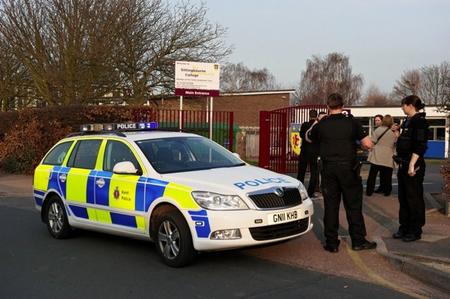 Reports are coming in of a stabbing on a school sports field.
Police and ambulance have been on the scene at Sittingbourne Community College, in Swanstree Avenue.
The 15-year-old victim is believed to be a pupil, and was stabbed at around 4.20pm.
It's understood he was struck in the stomach, but it's not believed to be a knife.
A boy, who is believed to be 17 and not a pupil, was arrested close to the school at 4.45pm. It's thought the boys knew each other.
One eyewitness claimed the incident may have been sparked by a row over a girl.
He claimed the victim's pal ran over to defend him, before the attacker fled.
The police helicopter was scrambled and arrived as the youngster was arrested, and was stood down.
Paramedics attended, but the boy's condition is not thought to be life-threatening.