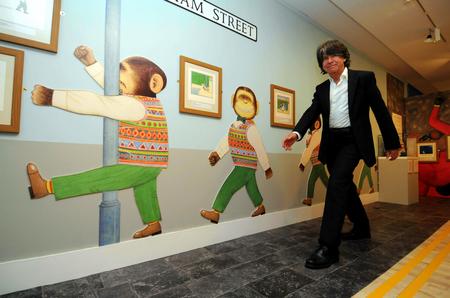 Former children's laureate Anthony Browne is inviting families into his world of creativity via a new Kent exhibition. He told Chris Price that even grown-ups can discover a flair for drawing at the show.
When Anthony Browne was a boy growing up in Bradford, he used to stand on the table at his parents' pub and tell stories to the punters. He also used to love to draw pictures and would make stories out of them.
From a young age, he knew he wanted to spend his life drawing or painting in some way but it took years of working in jobs he didn't love before he found his calling – children's picture books.
Fast forward 30 years from that discovery and the Canterbury-based artist – who was the sixth children's laureate from 2009 to 2011 – has won numerous awards for his works like Willy the Wimp and Gorilla.
He brings a touring exhibition of his life's work to his hometown for three months this weekend, with the hope of making others realise they can make their creative dreams come true.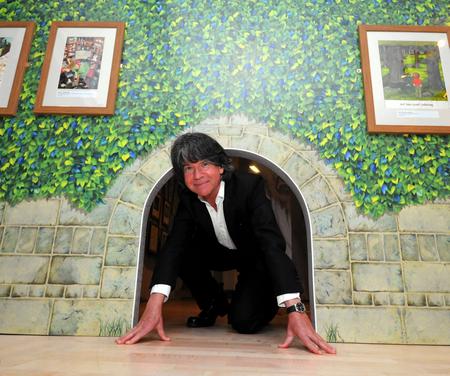 "Even grown ups are still creative but its hidden," said Anthony at the Beaney, where Through the Magic Mirror, the World of Anthony Browne will be shown.
"It is not completely lost. There is a game in the exhibition which my brother and I thought we had invented called the shape game but it turns out children all over the world have invented it.
"One of us would draw an abstract shape and the other one would look at it and try to turn it into something. Children are brilliant at it and much better than I am because they have that natural instinctive creativity, which is trying to tell us something.
"But even parents have this ability. When they play the shape game with their own children, they say 'I can't draw a straight line' but they can.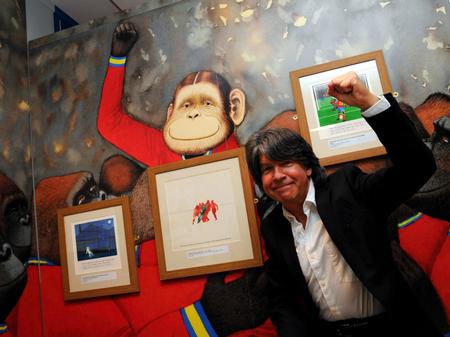 "Once they play the game, they find they have still got it because they are not trying to make art or impress somebody. They are just communicating through drawing. Even people who thought they never had it find they have got it."
Anthony takes particular pleasure in bringing this exhibition to the Beaney, a museum he frequented many times before its £14 million restoration and extension. His show opens in the same space which hosted the opening temporary show by sculptor Henry Moore, a fellow alumni of Leeds College of Art.
"There is more space and excitement at the Beaney now," said Anthony, 66, whose thick, black and grey hair knocks a dozen years of his age.
"It was always an interesting, curious sort of place but there seems to be so much more design to it. Some people might have thought the old Beaney was stuffy – I didn't – but the new design is wonderful."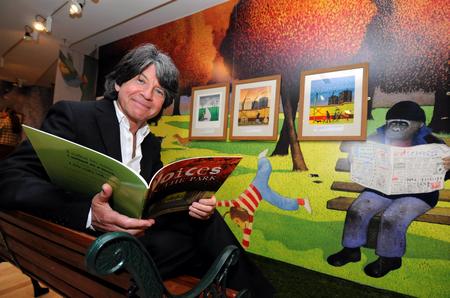 Visitors will be greeted with life-size adaptations of Anthony's work and can see original illustrations from more than 30 of his picture book titles, including Into the Forest, Zoo, Little Beauty and Willy the Champ. The interactive element mimics the way the author sees his books.
"Interactive is a wide-ranging word. I think my books are interactive even though they don't have any tabs to pull or buttons to press.
"The best children's books are the ones that engage the child, not just in reading and looking but through thinking as well, linking the pictures and the words together. That is what is exciting about picture books.
"The exhibition will do that in a two dimensional sense with my pictures but also in a three dimensional sense with sculptures and models and environments based on the books."
Through the Magic Mirror, the World of Anthony Browne runs at the Beaney House of Art and Knowledge from Friday, November 23 to Sunday, February 24. Admission £4, two children free per paying adult, additional children £1. Call 01227 378100 or visit www.canterbury.co.uk/Beaney