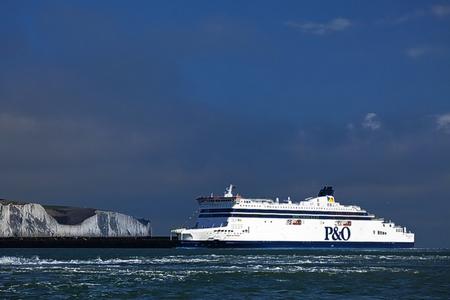 A ferry company refused to bring a group of UK students home from France after they went on a drunken rampage during a crossing from Dover.
Around 200 students from Manchester wrecked a P&O ferry on its way to Calais in the early hours of April 1st.
They were seen throwing chairs around, climbing onto furniture and trying to set alight to ashtrays. At one point, a fight also broke out in one of the bars.
The students from the University of Manchester and Manchester Metropolitan University were on a sports holiday.
Some also started exposing themselves while on board the Spirit of France, which was carrying more than fifteen hundred passengers including families with young children.
The campany said they were forced to usher everyone else into an exclusive lounge for safety.
A spokesperson for P&O added: "The company deplores the behaviour of this group of students, who were clearly drunk before they boarded the ship and whose actions on board were wholly unacceptable.
"Customers and staff on board the ship were appalled by the students' aggressive and lewd conduct, which should be stamped out by the authorities."
Manchester Metropolitan University said the students have now returned home without incident on a different ferry and an investigation has been launched to find out exactly what happened.
Meantime a spokesperson from the University of Manchester said they are working with P&O to identify whether any of their students were involved.