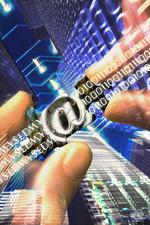 The next generation of superfast mobile broadband will be rolled out in Kent from the spring.
Ashford, Maidstone, Tonbridge, Sevenoaks and Tunbridge Wells have all been confirmed as the first Kent towns to benefit from the 4G service, although only 4G-enabled phones can benefit.
The news that 4G mobile broadband is on its way could also help the many rural areas across the county still struggling with slow regular broadband connections.
The service is currently only available via Everything Everywhere (EE), but other operators such as Three and O2 are poised to join in.
Download speeds with 4G will be at least five to seven times faster than existing 3G networks, which sparked the boom in smartphone use, and the 4G fibre broadband is typically 10 times faster in homes and offices.
Superfast 4G will allow users to instantly access the web while on the move on mobile phones, download email attachments quickly, make high-quality video calls and watch live TV on mobiles without buffering.
Other mobile networks have requested that regulator Ofcom allow them to run 4G services over airways they use for existing services.
An EE spokesperson said the 4G network will not only cover main towns, but also the rural areas around them.
Olaf Swantee, chief executive officer at EE, said: "We're investing £1.5 billion in our network to be the first company to offer mobile 4G in the UK, alongside the biggest 3G network.
"Combined with our fibre broadband and revolutionary service model we have a pioneering and unique offer to customers across the UK – superfast speeds in the home, superfast speeds on the move and expert service on nearly every high street in Britain."