A surf school is calling for compensation for firms affected by a sewage spill which closed beaches.
Clean-up crews have been working round the clock to collect the debris after a failure at Southern Water's pumping station at Foreness Point.
But it is thought the beaches may not be re-opened until Saturday.
Now the Joss Bay Surf School in Broadstairs has been forced to cancel all its bookings for the rest of the week.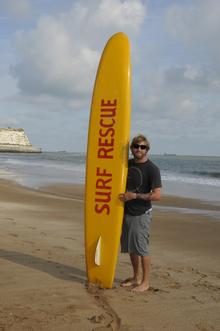 Dave Melmoth (pictured left), who runs the business said: "Potentially we're going to lose up to £5,000 worth of bookings to lose this week - plus the public perception, they're going to know we've got dirty water for a short period of time and that's not helpful at all.
"There's only a short amount of time to make our money and this is one
big part of our season we've had to write off completely.
"If there is no confirmation that this is sorted, this could potentially happen
throughout the season in which case we could take a massive hit."
He said the school was going to speak to Southern Water to see if they could reach an agreement, but he was prepared to take it further.
An investigation is under way, but it's not yet known how much sewage
was pumped into the sea.
Paul Kent, asset strategy manager at Southern Water, said "We would
encourage anyone who has been genuinely affected by the incident to
contact Southern Water.
"We'll deal with them on a one-to-one basis, we'd like to understand their issues and see what we can do to assist."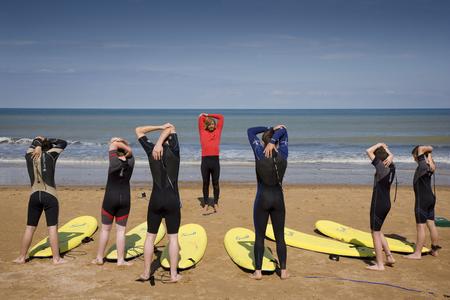 He said the firm was making every effort to understand what had caused the problem.
He added: "We're determined to manage the situation as quickly as possible, try and return the bathing water to a good clean condition and make sure
life can go on as normal."
Thanet District Council took the decision to close the beaches for
bathing as a precautionary measure over the weekend.
Mike Humber, engineering technical services manager at Thanet, said:
"Thanet has a large number of award-winning Blue Flag beaches, that's
something we take very seriously and we want to maintain the quality
of those beaches."
A machine is being used to clear the sand, while a team of around 20
people are working in shifts to remove debris.