A Tankerton pensioner thief – criminally tagged at 68 – is facing another court appearance for allegedly breaching her curfew conditions.
Rosemary Collier had been given a suspended jail sentence for her part in stealing thousands of pounds from a vulnerable woman.
Part of her punishment was to wear an electronic tag at her home in Marine Parade – which has to be checked by a security company.
But now Collier stands accused of three times failing to allow officials into her home to carry out the checks.
And if the case is proved, the judge at Canterbury Crown Court will have to decide whether to activate the 10-month suspended jail sentence.
Judge Michael O'Sullivan has been told that she denies the breaches – and ruled there should be a hearing in January.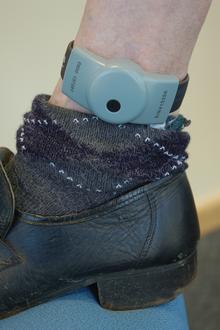 Prosecutor Alastair Keith said: "This court imposed a suspended sentence order with a curfew order for four months.
"The allegation is that the defendant breached those conditions on October 1, 2 and 5 when she didn't answer the door when required to do so to enable the security officials to check the tag.
"That condition had been explained to her at the time the curfew order was imposed."
Collier and her 77-year-old partner Ian Bartlett, who is pictured tagged left, had "plundered the wealth" of a very ill 85-year-old woman who regarded them as "good friends".
The judge told them at the time: "You should be ashamed of what you did. This lady trusted you implicitly. You plundered her account. Your behaviour can only be described as despicable."
The two were given 10-month jail sentences - suspended for a year - and ordered to repay the £2,100.
The court had heard how doctors had ruled stroke victim Patricia Hardy's mental state prevented her from making decisions regarding her money.
But while she lay in hospital two years ago, Bartlett and Collier withdrew the maximum daily allowance from her bank, contacted lawyers to try to change her will and had her Toyota Yaris car signed over to them.
Their scam was discovered when nurses alerted police after spotting the couple – who have been together for 20 years - rifling through Mrs Hardy's handbag and locker.
Detectives went to their home in 2010 and picked up a puzzle book – which Collier tried to snatch away. Inside the book were the couple's attempts to forge Mrs Hardy's signature.
Andrew Walklate, prosecuting, said detectives initially investigated what had happened to £17,000 of the victim's cash.
The pair were later charged with stealing £12,341 and a trial was fixed for February this year.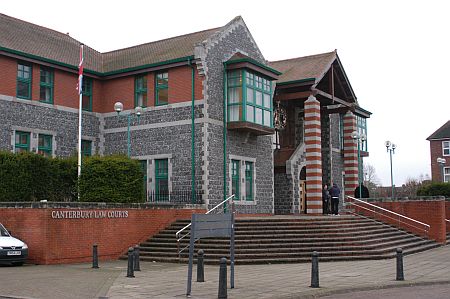 Eventually the couple pleaded guilty to stealing £2,100 between April and May 2010 – after a solicitor's letter revealed they knew of Mrs Hardy's mental state.
They also admitted stealing the £3,000 car belonging to Mrs Hardy who died at the age of 85.
Mr Walklate said: "The victim was in a deteriorating state between 2007 and 2010, spending periods in hospital. She needed her large garden tended to and Bartlett's card was found in a local garden centre and he began working there in late 2007.
"In March the following year Mrs Hardy was introduced to Bartlett's partner Rosemary Collier."
He said that Mrs Hardy's niece Vanessa Barnato – who had cared for her aunt – was "surprised" to discover in November 2008 that she had given her bank card and cheque book to the couple.