A retired teacher declared his life was over and he would have to commit suicide after confessing to downloading more than 600,000 child sex abuse images over 10 years.
Jonathan Clarke told police officers when they arrived at his Tunbridge Wells home: "I know what you are going to find. I am going to prison. It is the end of my teaching and my life.
"My wife is going to leave me. I can't cope with this. I am going to have to kill myself. There is no option. That it what I am going to have to do."
The 59-year-old pervert, of Coniston Avenue, was jailed for 10 months after admitting 10 offences of possessing indecent images of a child, one of possessing a prohibited image of a child and two of possessing extreme pornography involving adults having sex with animals.
The charges involved over 87,000 images and film clips but prosecutor Iestyn Morgan said the total found on Clarke's computer equipment was over 600,000.
They included 1,258 at the highest level of five, 3,433 at level four, 5,530 at level three, 2,181 at level two and 30,734 and the lowest level of one. The abused children were as young as five.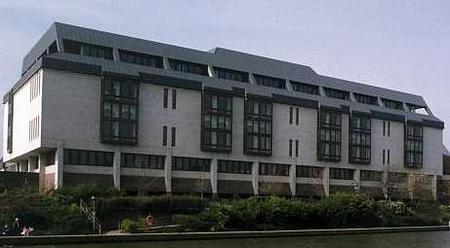 Officers pounced on May 30 this year after receiving information Clarke, who retired from teaching drama in Tunbridge Wells five years ago, had been using a file sharing network on the internet.
He stated: "I didn't pay for anything. I just downloaded."
"my wife is going to leave me. i can't cope with this. i am going to have to kill myself. there is no option" – clarke, after police made the grim discovery
He added he was obsessed with the images and had been downloading them for 10 years.
Mr Morgan said Clarke made full admissions but claimed he was not attracted to children.
"He described it as being for the shock value," said Mr Morgan. "It is unusual to describe it in that way. The Crown say it is inevitably for the sexual content, not for shock value."
Describing the case as serious, Judge Jeremy Carey spoke of the contrast between the many testimonials from professional colleagues about an inspirational teacher and "the criminal who now sits in the dock".
Andrew Lewis, defending, said Clarke, whose wife is standing by him, took early retirement and then gave private tuition.
As well as now being banned from working with children, his name will appear on the sex offenders' register for 10 years.