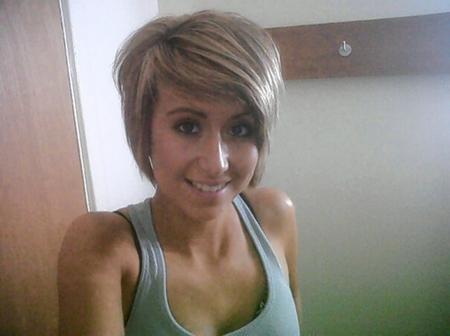 Police are hunting a peeping Tom who reduced a 19-year-old girl to tears while she undressed in a changing cubicle at Mote Park Leisure Centre.
The man, described as white, with a stubbly beard and in his 40s, reportedly placed his head under the dividing panel of the teenager's cubicle which adjoined his.
"I saw these staring eyes looking up at me," said hairdresser Taylor Powell. "I just burst out crying and ran out. My friend rushed off to get security but by the time they arrived he made off."
The incident happened on Sunday, November 4, and follows reports about a man of similar age, and also with a stubbly beard, exposing himself to women in woods near Barming.
But a Kent Police spokesman said the two are not being linked.
"i'm just a 19-year-old girl who had her privacy invaded" – peeping tom victim taylor powell
"We are investigating a report of an act of voyeurism at the centre, but there's nothing to suggest that it is linked to offences that dog walkers have reported," said a police spokesman.

Taylor, of St George's Avenue, Herne Bay, was visiting the centre with her friend Rachel and seven-year-old Ronnie, Rachel's brother, also from Herne Bay.

"We wanted to have a nice day out in Maidstone and chose the leisure centre," said Taylor.

"Before going to my changing room I had already clocked this man. For quite a while he was intently leering at me. I'm just a 19-year-old girl who had her privacy invaded. He so embarrassed me."

When staff at the centre played back their CCTV film Taylor said she was able to identify him.

A statement called the incident "extremely rare," adding: "We sincerely hope that Ms Powell is recovering from what was a distressing experience, but would like to reassure her and all our customers that their safety and security is paramount.

"This incident has, and is being taken, very seriously by ourselves and the police who are now leading the investigation into the allegations."

Anyone with information is asked to contact police on 101, quoting crime reference: YY/20350//12