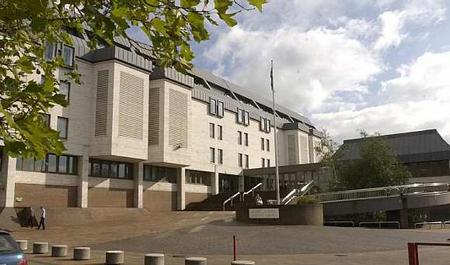 by Julia Roberts
A teenage thug who took part in a violent street attack that led to a desperate man biting a dog as he was savaged by the animal has been locked up for 18 months.
Joseph Ripley was just 15 when he "encouraged" his Staffordshire bull terrier called Demon to attack Steven Laden in Luton Road, Chatham.
Laden was bitten to his forearm and thighs and, in an attempt to stop it from attacking him further, he himself bit the animal on its hind and rump.
A judge at Maidstone Crown Court remarked that his bizarre action might have saved his life in what he said was a "horrific attack of sickening violence".
Ripley, now aged 17, was also assisted in the attack by his mother, Anne Rossiter, 37, of Pagett Street, Gillingham.
Together, they repeatedly struck Mr Laden with a bottle, and Ripley kicked him to the face "with full force".
"i bit as hard as i could. after about 20 seconds the dog made a yelping sound and decided to let go…" – victim steven laden
The court heard Mr Laden, who lives in Ashford, had six front teeth knocked out, suffered cuts to his head, face and back, a "slice" injury to his cheek that needed nine stitches, a gash to his arm requiring five stitches, and dog bites.
He has been left permanently scarred and has recurring nightmares of his ordeal, in December 2010.
Ripley, of Marlborough Road, Gillingham, admitted wounding with intent to cause grievous bodily harm the day he was due to go on trial in January.
Until now, a court order has prevented the media from naming Ripley.
But it was lifted by Judge Martin Joy after he read written arguments submitted by the KM Group.
Imposing an 18-month detention and training order, Judge Joy said Ripley's sentence would have been "in double figures" if he had been an adult.
"However, the law requires me, because of your youth, that there has to be a very significant reduction in the inevitable custodial sentence," he explained.
"In fact, the law requires that I impose the shortest sentence to match the seriousness of the offence, taking into account the mitigation."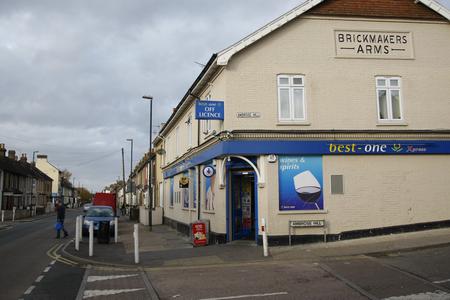 Ripley was also sentenced to four months concurrent in a young offenders' institution for offences of burglary and handling stolen goods, both committed while on bail for the dog attack.
Rossiter had denied wounding with intent, but was convicted by a jury. Sentencing of her was adjourned for a report into dangerousness.
She is also to be sentenced for two unrelated offences of assault causing actual bodily harm and one of unlawful wounding.
The court heard Mr Laden was attacked after he and his girlfriend had gone to a bedsit looking for drugs.
Rossiter was said to have "exploded" after he made a comment. The dog clamped its jaws onto Mr Laden's arm.
Giving evidence in the trial, Mr Laden explained how he then bit the dog back.
"I bit as hard as I could," he said. "After about 20 seconds the dog made a yelping sound and decided to let go."
However, Demon went for Mr Laden again, this time biting his leg. Mr Laden was rescued when a passer-by prised open the dog's jaw. It has since been destroyed.