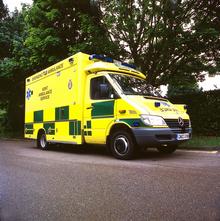 A teenage girl has been found dead at her home in Medway.
Police were called to a property in Ingram Road, Gillingham, after someone living there called for help after they were concerned about her.
It is not clear how the girl died. Officers were called to the home at about 7.20am on Wednesday along with paramedics.
A Kent Police spokesman said: "South East Coast Ambulance was also in attendance and the young woman was later pronounced dead."
The girl has not yet been named.
The spokesman added: "Kent Police is not treating this death as suspicious and it has now been placed in the hands of the coroner."