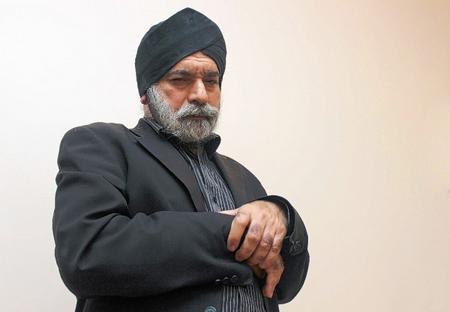 by Thom Morris
The chairman of Dartford's Sikh temple was punched in the face by a fellow Sikh during a religious ceremony.
Chairman of the temple's management committee Tarlochan Matharu, 74, was knocked to the ground and spent eight hours in hospital.
A 61-year-old man was arrested on suspicion of assault occasioning actual bodily harm and issued with a formal caution.
Mr Matharu runs the Guru Harogobind Sahib Gurdwara in Highfield Road, Dartford, and says it is not the first attack he or his friends have endured.
The Highfield Road resident said: "This is a Sikh temple, but there are lots of problems since there was a change in the management committee.
"The attack happened in the main hall of the building after a religious ceremony. I was sat at the back and this man just came up to me and punched me several times in the head.
"We called the police. I would have thought this was something he should have been charged with and appeared in court."
He added: "I have been assaulted twice since taking over, the first in July and then again on Sunday.
"There is also a woman who has been accusing me of stealing from the temple.
"My friend has been assaulted and another colleague has been assaulted also. It's very, very bad - it's terrible and was without warning. I think it's very worrying."
Mr Matharu, who has lived in Dartford for 52 years, says he now plans to hire the same lawyer that dealt with the Stephen Lawrence case in London as he believes officers are not taking the issue seriously enough.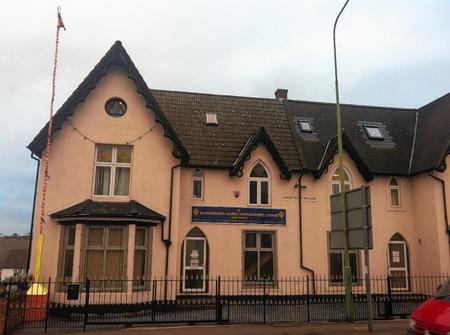 His first assault, dating back to July, is currently being dealt with by the Crown Prosecution Service.
Sgt Paul Squire, from Kent Police, said: "While we don't want to get involved with internal politics, we take seriously every offence reported to us and deal with it in accordance with justice.
"We are aware of the situation at the temple and have dealt with each case individually."
The aim of the temple and its management committee is to advance and promote the religion and interests of the followers of the Sikh faith as well as promoting the Sikh faith within the community.
The Gurdwara is the Sikh place of worship. Any building where the Guru Granth Sahib, the Sikh scripture, is kept is a Sikh place of worship. It is called the Gurdwara or "gateway to the Guru".
A Kent Police spokesman said: "Police were called to the Sikh temple in Highfield Road, Dartford, at 11.13am on Sunday to reports a 74-year-old man had been assaulted.
"A 61-year-old man was arrested on suspicion of assault occasioning actual bodily harm and issued with a formal caution."