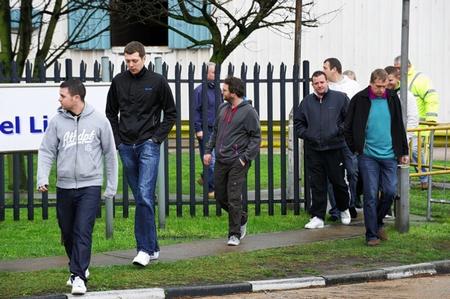 The future of stricken Thamesteel is to be debated in Parliament today.
Members of Community Union, which represents many of the 350 staff who lost their jobs at the Sheerness mill, successfully lobbied for the discussions.
The 90-minute debate is due to take place in the House of Commons this morning, led by MP for Middlesbrough South and East Cleveland Tom Blenkinsop.
Discussions will focus on the future of the British steel industry and how to help the redundant Thamesteel workers.
Community Union branch secretary Pat Wiggins said the aim of the debate was to get the laws surrounding insolvency and administration changed to support affected workers.
Thamesteel staff were given 48 hours' notice of redundancy and were not paid their wages for January.
A task force led by Kent County Council was set up last month in a bid to help former Thamesteel workers.
The Commons debate comes as companies that expressed an interest in taking over Thamesteel formally entered bids.
It is understood at least 19 parties are interested in the firm, which went into administration on January 25.
Administrators from accountancy firm Mazars would not be drawn on if the bids are to continue running it as a steel mill or for asset stripping.
It will be at least a week before the administrators are able to make an announcement about the firm's future.