Still using the engines which took passengers on the line in the late 1920s, there are fewer more authentic lines than the Romney, Hythe and Dymchurch Railway. As it celebrates its 85th birthday, Chris Price hopped on board.
Shuffling their feet with anticipation, wide-eyed children peer down the line at New Romney station.
Yet their expectation turns to wonder as the figure emerging from under the railway bridge is a steam locomotive in miniature, which doesn't even reach the height of their parents' shoulders.
"People are fascinated by the size of the trains," said Danny Martin, general manager of the Romney, Hythe and Dymchurch Railway.
"If you have never been to a railway where everything is complete but in miniature, then this is the place to come."
For many, the sight of these majestic 1920s engines is just a part of everyday life. Carrying 100,000 passengers a year, the line is used by many children to get to school.
It employs 45 people, making it the third biggest employer on Romney Marsh, behind the Marsh Academy and Dungeness power station. It also has about 100 volunteers, who give up at least 10 days of their life a year to help.
On its 14-mile route from Hythe to Dungeness, there are holes in many of the fences of the houses along the way, which children peek through when they come to visit nan and grandad. Not so long ago the space where those houses now sit was just fields and marsh.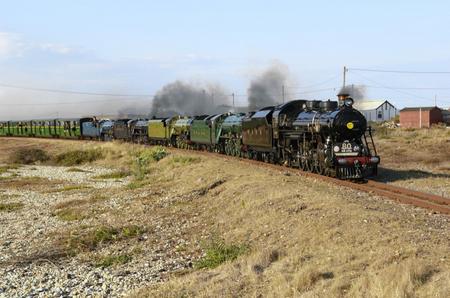 When the line was built, 85 years ago this weekend, there were just small pockets of houses around each station. Then as the train emerges onto the Willop – the stretch of track between Hythe and Dymchurch – passengers are taken back to the 1930s, sitting in authentic carriages being pulled by the line's original steam engines, staring out at fields filled with sheep.
Reaching top speeds of 20mph, this 20-minute stretch of line is like a scene from a black and white film, save for the odd pylon in the distance.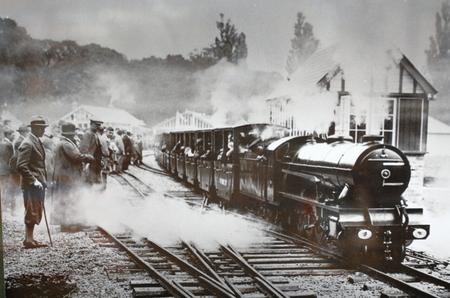 The railway opened on July 16, 1927, and was the brainchild of racing drivers Captain JEP Howey and Count Louis Zborowski, the man who engineered the car which inspired Ian Fleming's novel Chitty Chitty Bang Bang. Both were railway enthusiasts and, crucially for such a big project, very rich. "They wanted it to be the best 15 inch gauge railway ever, which it was," said Danny.
Count Zborowski was tragically killed racing in the Italian Grand Prix in 1924. He never saw the railway which he had planned with his friend. "That was what made Captain Howey carry it on," said Danny. "He made it his mission to build and run this railway. He was quite a fierce and demanding guy apparently."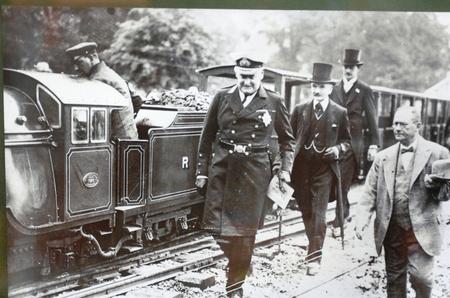 However, the line was only designed to last for Captain Howey's lifetime and by 1964 it was shot to pieces. The engines were in good order but the stations were crumbling and the rails worn.
Within a few months of Captain Howey's death, his wife had sold the railway. "A group of businessmen bought it as a money making venture but railways don't make money and they got rid of it after seven years," said Danny.
"They made a few inquiries to see if there was some way of keeping it going and a few enthusiasts got together and created the Romney, Hythe and Dymchurch Railway Association."
The organisation still runs the line today, now as a PLC.
"No one buys the shares to make money," said Danny. "People buy them to keep it going. Every penny the company has made has been reinvested. There has never been a dividend paid. Shareholders get free travel for life and the honour of playing their part to keep it going."
Staring out at the marshes as the engine chugs along, it is clear every penny is worth it.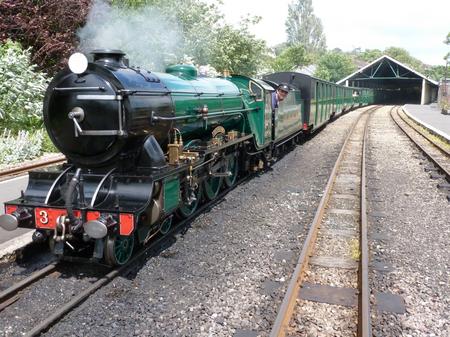 RHDR stations
Hythe, Dymchurch, St Mary's Bay, Romney Warren, New Romney, Romney Sands and Dungeness.
It takes one hour and five minutes to get from Hythe to the end of the line at Dungeness and a round trip takes about three hours.
Learn to drive
Railway lovers can jump in the engine room of the locomotives at a Driver Experience Day.
The day-long course gives expert tuition from regular drivers, giving hands-on experience to enthusiasts and curious families alike.
They run in February, March, October and November. Cost £260. Advanced course £390.
Romney, Hythe & Dymchurch Railway celebrates its 85th birthday this month. An all day RomneyRovercorrect ticket costs £15, seniors £13, children £7.50, families £39.50. Call 01797 362353 or visit www.rhdr.org.uk.