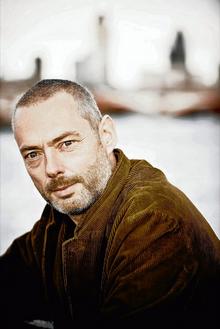 Leading British tenor Mark Padmore returns to Canterbury this weekend – the backdrop to his early musical experiences.
Mark Padmore marks his Canterbury homecoming this weekend with a concert in the cathedral where he once played as a member of Kent County Youth Orchestra.
Since forging his love for music in the orchestra and with Kent Music during his teenage years, the 51-year-old tenor has established a flourishing career in opera, concert and recital and has performed with many of the world's leading orchestras.
He will be singing at the choral classics concert with the English Chamber Orchestra and the Crypt Choir of King's School, Canterbury.
Mark grew up in and around the city, attending St Thomas' Roman Catholic Primary School and Simon Langton Grammar School for Boys. He began playing the descant recorder at the age of four, clarinet at eight and then the piano. His alto voice gradually slid down to tenor while he was a member of St Thomas' Church choir.
His musical abilities were developed further at Kent Junior Music School, Maidstone, between 1974 and 1979 where his classes included piano lessons, theory and aural tests, choir and orchestra. As a member of Kent County Youth Orchestra he also performed in Berlin's Philharmonie Hall before gaining a choral scholarship to King's College, Cambridge.
Mark said: "I am looking forward to returning to Canterbury which provided the backdrop to my early musical experiences. Kent Music offers all the support and inspiration young musicians need to improve their musicianship, whether they play for pleasure or hope to develop their talent into a professional career."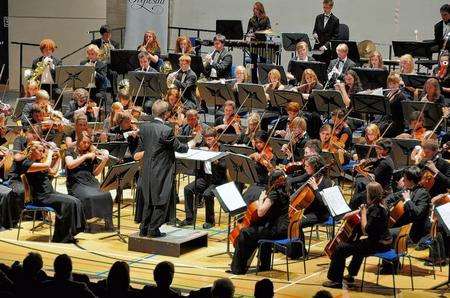 Kent Music has been teaching people of all ages throughout the county for more than 60 years. Through its network of specialist instrumental and vocal teachers it provides individual and group lessons for about 12,000 people a year, and hires out instruments.
Peter Bolton, Kent Music's chief executive, said: "It's great to see the success that Mark has achieved and we are proud that he was able to learn much from Kent Music. Thousands of other people have also been helped and received pleasure from being involved in our network of music centres and music groups, including the Kent County Youth Orchestra, Kent Youth Wind Orchestra and Seven County Choirs. These groups are conducted and tutored by leading musicians from the UK and abroad.
"In addition, we hold special projects throughout the year. For example, the Kent Music Summer School, at Benenden School, near Cranbrook (held over three weeks in July) provides courses across a range of abilities."
Kent Music, founded in 1948, is a registered education charity and one of the largest music education services in Europe. For further information visit www.kent-music.com or call 01622 691212.
The cathedral concert on Saturday, April 28, will feature Handel's Coronation Anthem, Zadok the Priest and the choral tour-de-force, Dixit Dominus. Mark Padmore will perform Handel Arias and the highly-charged Dies Natalis by Gerald Finzi. The choir will also present works by Swayne and Balfour Gardner. Tickets from £15 to £30, are available in person at 27-28 Burgate, Canterbury, or on 01227 865346. All the proceeds will go to the Cathedral Trust. For more details visit www.canterbury-cathedral.org