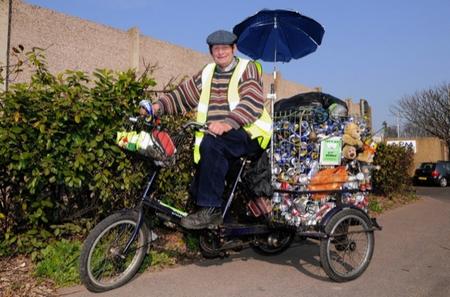 A jury delivered swift justice when they decided in just 13 minutes that a Sittingbourne fundraiser known as the Tin Can Man was not guilty of having an offensive weapon in public.
The trial of 57-year-old Christopher Ewell had only started four hours earlier at Maidstone Crown Court.
Mr Ewell, who goes around the town on a three-wheeled bike collecting empty cans, was alleged to have brandished a rusty sickle at fair owner James Manning during a confrontation in June.
But Mr Ewell, of Cherry Close, Murston, later told police it was simply a gardening tool he had found among scrap.
He said he had had it for about a month and intended to use it to cut his grass, but it was always buried beneath the cans on his bike.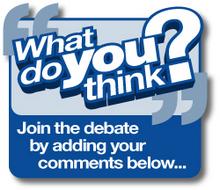 Mr Ewell denied possession of a bladed article. The jury was told at the start of the trial that they would have to simply decide whether or not he was in possession of it lawfully.
Prosecutor John O'Higgins told the jury that Mr Manning had permission from the council to put up posters advertising his travelling fair, but believed Mr Ewell had been taking them down.
There was a confrontation between the two men in the street on June 15 and it was alleged that Mr Ewell pulled the sickle from the back of his bike.
The weapon, which had a 22in blade, was passed around the jurors.
"It was not new and pretty rusty on the blade," continued Mr O'Higgins, "and the blade on it was not of the sharpest kind.
"But equally, if confronted with that in the street it might not be the most pleasant of experiences and you may think it is an item capable of causing some harm."
The prosecution alleged that Mr Ewell's explanation for having the sickle "did not amount to good reason".
"He confirmed he had been carrying it around on his bike for a month," explained Mr O'Higgins. "But that is what you are not allowed to do."
The jury retired to deliberate at 3.37pm and reached their verdict by 3.50pm.