Train manager Jemal Shevket went off the rails after finding a credit card at a London rail station.
The 26-year-old official knew he should have handed it in... but instead kept it and then used it a year later to swindle cash from his bosses at Southeastern trains.
But a judge at Canterbury Crown Court heard the Folkestone man was able to pocket £3,000 despite the card being reported missing in 2010.
And even when the card expired in 2012 the devious Shevket changed the year to 2013... and carried on his fraud!
But the manager's double dealings at Dover Priory Station finally hit the buffers when police began an investigation and discovered the scam.
Now Shevket, of Marine Crescent, Folkestone has been jailed for nine months after admitting three frauds in June and September last year and asking for 17 other offences to be considered. He also pleaded guilty to theft by finding.
The card - which the manager claimed he found at St Pancras Station in London – was reported missing to the bank on October 10 2010.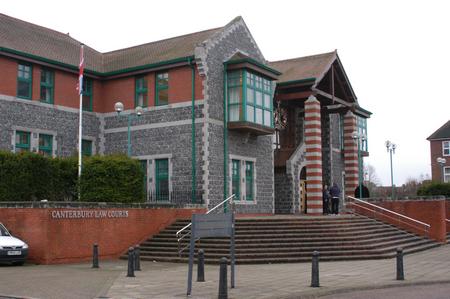 The court heard how Shevket hit on a way to take cash bookings for High Speed trains and then put the ticket through using the stolen card – before pocketing the money.
And when the card expired in July 2012 – Shevket just changed the year and successfully carried on the fraud until he was nabbed.
He later told police officers that a friend, with whom he had shared a flat, had left and he began running up debts "because he was short of money".
When police raided his home, they discovered debit card vouchers and the stolen bank card.
The £3,042.82 which had been scammed, has since been repaid by Shevket's family.
Judge Heather Norton, who heard that Shevket had a previous conviction for a similar offence in 2004, told him: "Despite all that has been said, you will have to go to prison because in January 2012 when you had fallen into debt you set out on a dishonest course of conduct to pay it off.
"You say you found the bank card on the floor but rather than hand it in, you decided to keep it and use it. This is a clear breach of trust over a long period of time and you have a similar previous conviction."