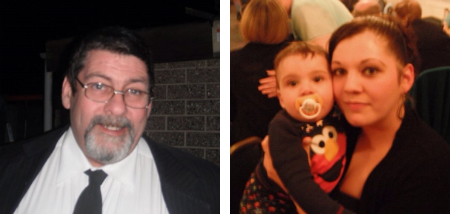 A used car salesman came face-to-face with his wife's family for the first time since he was accused of murdering her, their toddler son and her father.
Danai Muhammadi, 24, was emotionless in the dock at Maidstone Crown Court this morning on the first day of a triple murder trial.
He and his girlfriend, Emma Smith, 21, sat on either side of Maidstone nightclub bouncer Farhad Mahmud, 35, as a jury panel was selected.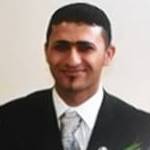 All three deny murdering Muhammadi's estranged wife Melissa Crook, her father Mark and son Noah in a house fire in Chatham in the early hours of September 10.
They also deny attempting to murder Melissa's brother Bohdan and mum Amanda, who escaped the blaze at the family home.
Several members of the Crook family were in the public gallery as a High Court judge warned the jury panel the case, which will begin in full tomorrow, was an "important" one.
Muhammadi, of Britannia Street, Coventry, and Mahmud, of Fernhill Road, Maidstone - both from Iraq - had interpreters next to them in the secure dock.
Muhammadi had shaved off a goatee beard he had in earlier images and was dressed in jeans and a grey button-up jumper with neat, short hair.
Mahmud, who sat a couple of chairs from him, was balding with cropped hair and wore jeans, a blue jumper and a bright green polo shirt.
Smith, the youngest of the three from Barley Lea, Coventry, was dressed all in black with a bright pink hair tie and a heavy fringe. She sat emotionless in the corner of the dock.
The trio spoke only to confirm their names.
The four-week trial will hear from more than 70 prosecution witnesses, along with CCTV footage and police and phone records.
The judge told those selected as possible jurors they could not be part of the case if they knew anyone who was affected in any way by the fire.
Mr Justice Sweeney told the jury panel: "The events with which the trial is concerned include principally a fire at an address called 210 Chatham Hill in Chatham.
"Between now and tomorrow it is vitally important - and I can't emphasise those words too strongly, vitally important - that members of the panel, as you now are, from whom the jury will be selected, do not now go away and start trying to conduct their own research into this case.
"Whether that be on the internet, Facebook or Myspace or whatever, let alone try to contact anyone who is involved."