Children skipping school have cost parents more than £75,000 in just one year, according to figures obtained by KentOnline.
That's a rise of more than 50% on the previous year.
The amount for 2010 and 2011 comes from 2,499 penalty notices issued by KCC to families whose children have had more than five days' unauthorised absence in any one term.
It's a big leap from the previous year - with the council handing out 850 more fines, worth £27,660.
The fine is £50, rising to £100 if not paid within 28 days.
In total since 2008-09 £154,310 has been paid by parents whose children haven't been attending school regularly.
Reasons for their absences could be range from birthdays and shopping to taking holidays without the school's permission.
Parents who don't pay up face being taken to court and since 2008 the county council has successfully prosecuted 2,014 families.
Of those 2,499 fines, nearly a third of them were given to parents solely for taking their children out of school to go on holiday during term-time without consent.
Dad-of-two Ian Burrowes, 48, from Lower Stoke took his children out of primary school for holidays, but believes parents shouldn't be fined for it unless children are deliberately bunking off school.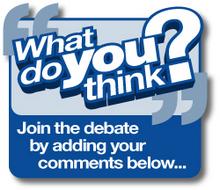 He said: "Parents have overall control, they are the ones who exert the authority - you're asking the teachers to be authoritative when they're not at school, it's down to the parents to make sure kids are in school.
"If a child is truanting then you should punish the parent, because the parent has got to exercise authority on the child - if the child doesn't go to school, don't fine them - stop the family allowance.
"I have taken my kids out during term-time, more when they were younger, but I think it's a bit excessive fining parents who take their children on holiday.
"We did ask the school but whether they said yes or no we were still going to take them - it's worth the fine when you compare how much a holiday is in June than in August."
The figures come after the government recently announced it is looking at proposals to increase fines for parents of truanting children.
The idea would see the penalty double if not paid quickly - it would then automatically be taken out of child benefit payments.