The truth is out there... Kent is a hub for unexplained activity!
Figures just released after a Freedom of Information request reveal 40 suspected UFO sightings reported to Kent Police over the last six years.
And Medway is the epicentre of all things paranormal - it has seen eight reported instances in that perioed, including three in just one evening in Rochester.
Sightings range from circling lights to a silver globe floating 50ft up in the air - one man in Chatham even reported that he thought a UFO was following him.

Maidstone has also been a hotspot for supposed alien activity over the years, with five reported sightings.

Roy Lake, a researcher at the London UFO studios that also monitors sightings, admitted some times reports do surprise him.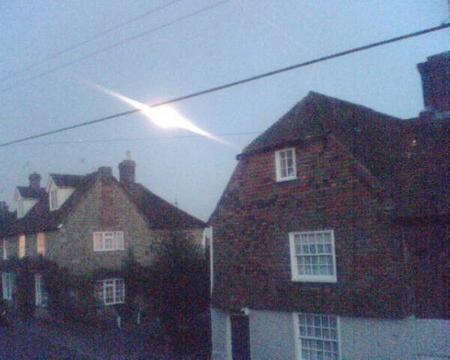 He said: "Nine times out of 10 I can turn around and say 'no, that was something else'," he said "but the rest - well, people have actually seen something that they can't explain and I can't explain.

"These things go very fast and very occasionally you do get a sighting where you just can't explain what it is."

There have been fewer sightings over recent years, with just three reported so far this year.

But Mr Lake continued: "If you look up into the night sky and it's a clear night you could be surprised by what you might see."
But it's not just flying objects that might have spooked the police.
There are several reports of ghosts in people's homes that have made it to the police's call centre.
One man even phoned up asking for the help of Ghostbusters!
A person in Ashford reported seeing fairies in their house, and another - in Maidstone last year - demanded protection from fairies.
And over the years police have answered calls to people complaining they've seen witches from Africa and 'the supernatural casting spells.'
Have you ever seen a UFO in Kent? Leave your comments below.