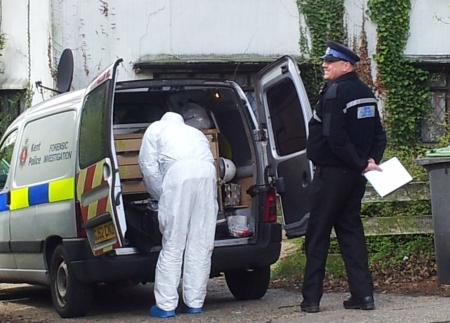 Two men have been quizzed on suspicion of attempted murder after a man suffered serious head injuries in a brutal attack in Herne.
The eastern European - who is in his 30s - was assaulted at the home of Herne parish councillor John Moore.
Police raced to scene on Wednesday night after Cllr Moore found the man slumped in a room he rents at the detached house in Canterbury Road.
It is believed he may have been attacked as early as two days before.
Cllr Moore rushed the man to hospital, where he is said to be in a serious but stable condition.
Forensic officers and detectives were at the house for four days carrying out investigations before leaving on Friday, when a 27-year-old man was arrested in connection with the assault.
A 24-year-old man was also arrested the following and both were questioned on suspicion of attempted murder. They have been bailed until next month.
Cllr Moore - who owns the Daily Doings and Sweet Magic in Mortimer Street - said the victim had rented a room from him for nine months and shared with another eastern European.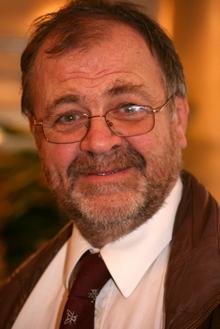 Cllr Moore (pictured left) said: "I found him in the room just after 8pm last night. I hadn't seen him since Monday and his door was ajar, so I checked in on him.
"He was on his bed and straight away I could see he'd been badly assaulted. He was groggy and there was blood, but not pools of it.
"I took him in the car to the hospital and the CID turned up not long after. I went down to the station and was there until 2am or 3am giving a statement."
Doctors at first feared the victim needed transferring to head injury specialists at King's College Hospital in London, but a scan ruled out any serious brain damage.
Officers carried out door-to-door enquiries and are appealing for information from anyone who saw anything suspicious in the area.
Speaking at the scene, Det Insp Emma Bank said: "We'd like to hear from anyone who may have seen or heard anything suspicious in the area from the evening of Monday, April 9, until the evening of Wednesday, April 11."
Anyone with information should call police on 101, quoting reference KP-20120411-1537 or Crimestoppers anonymously on 0800 555111.