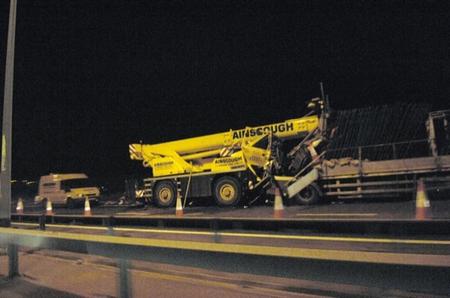 A road was closed for nearly eight hours yesterday after a crane and lorry collided.
The Thanet Way between Herne Bay and Whitstable was shut from shortly before 4.15pm.
Two people were injured and taken to hospital following the crash, which happened on the London-bound carriageway.
The crane appeared to have run into the back of the lorry and police closed the road at the Herne Bay exit and diverted traffic via the old Thanet Way.
The two casualties were taken to hospital by ambulance, but were not thought to be seriously hurt.
It took several hours to recover the damaged vehicles and clear the highway and the road was not fully re-opened until just after midnight.