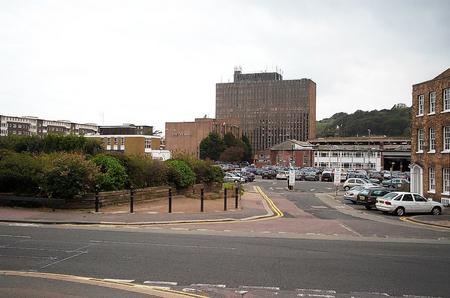 Two 'forgotten' areas of Kent are to be given a £1m lottery boost each today.
Dover and the Newington area of Ramsgate are to be given the cash injection as part of funding to six communities in the South East.
Now locals themselves will decide how to spend the Big Lottery Fund Big Local programme cash.
The areas were handpicked as ones that had been overlooked for funding and investment in the past.
Both are said to be facing a range of different issues from the decline of industry to high levels of unemployment and crime, or a pressing need for new support services or activities.
Communities must now come together to decide how best to spend the million - on anything from training and employment schemes, to tackling anti-social behaviour, creating new community facilities or providing more activities for young people.
As well as funding for improvements, each area will receive training and support from Local Trust – an organisation set up to deliver Big Local – to help residents spend the funding and increase their confidence, skills and know-how.
Nat Sloane, Big Lottery Fund's England chair, said: "These areas have for many years been overlooked and have missed out on vital funding and resources – they have people who are high on aspiration but until now have been low on opportunity.
"Through our long-term funding, commitment, training and support over at least the next 10 years, we will redress that balance; giving them the power, confidence and ability to spend this funding in the ways that matter most to their community.
"This is the Lottery's largest ever investment in community-led regeneration."