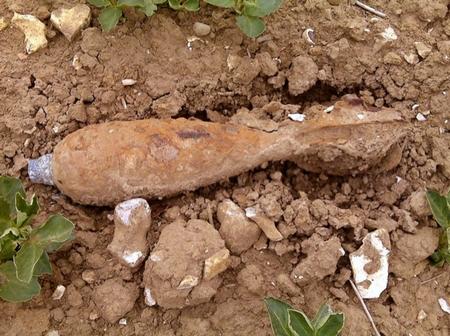 A live Second World War mortar shell was blown up by Army experts after a farmer found it in his field.
The discovery was made in the field alongside the A20 between Folkestone and Dover.
The mortar shell, which was around a foot long and 3in in diameter, was around 50ft from the main road.
The farmer alerted police and PC Trevor Moody and PCSO Michelle Brady went to the field.
PC Moody contacted the Army who sent in a bomb disposal unit.
An Army officer confirmed the live shell was from the Second World War and was packed with high explosives.
They moved it a safe distance away from the A20 and carried out a controlled explosion.
PC Moody said: "Given that we live in an area that saw much action during the Second World War, it is not uncommon for us to be alerted about unexploded bombs."
The incident was on Thursday.